Critical Linking: December 14, 2014
Looking over the various year-end picks from Paste's editors and contributors for comics, one very important question had to be asked: are we getting lazy? Many of last year's best comics happen to be this year's best comics as well, and preaching to the choir is a cardinal sin for any online publication. But ultimately, complaining about sustained excellence (I'm sure most of you can already think of the titles we're referring to) is a fool's game. We're witnessing masterpieces unfold across years now, not just months, and rewarding anything less would be the bigger crime. With that said, the new graphic novels and comics that hit our bookshelves in 2014 more than held their own. Much like 2013, the last twelve months witnessed an influx of salient ideas and gifted storytellers, spurred by an industry learning how to both steward long-standing properties and create new ones. May we face the same "problem" in 2015.
My to-read list grew some more after this round-up of 2014's best comics.
____________________
We asked members of the BuzzFeed Community to tell us some of their favorite lines from literature. Here are some of their most beautiful responses.
Who doesn't love a good quotable line from literature?
____________________
The Jane Austen Centre has declared Dec. 16 Jane Austen Day. Austen, the beloved novelist, was born on Dec. 16, 1775, in Hampshire, England.
The Jane Austen Centre, in Bath, hosts the annual Jane Austen Festival. This year it's expanding its celebration of all things Austen with the new Jane Austen Day as an unofficial, worldwide, social-networked event.
Make some time into your schedule this upcoming week to celebrate Jane Austen, now that it's official.
____________________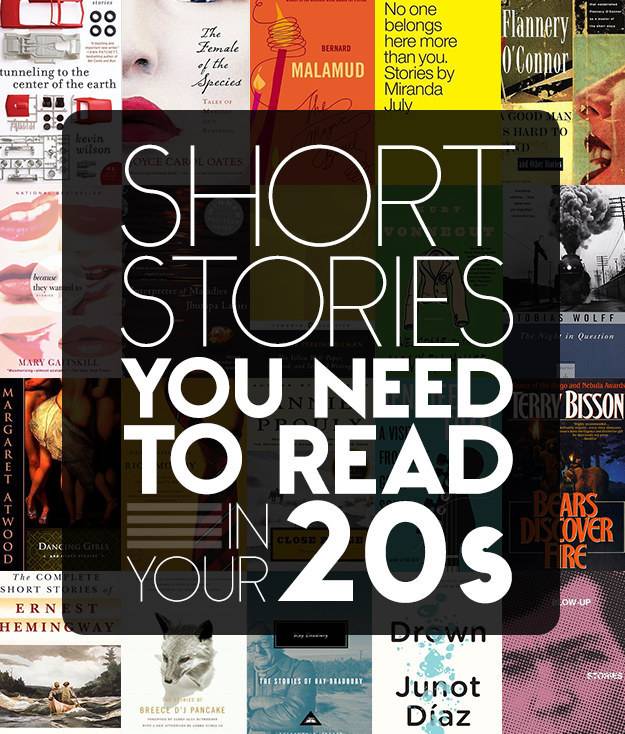 Even if you're not in your 20s, some solid selections of short stories to read, with links where they're available online (if they are).
____________________
Without wanting to sound too cynical, the question must be asked: How much of the classic 'famous literary recluse' image is itself a publicity stunt? Writing in the Independent newspaper just after Salinger's death, Andrew Martin proffers this exact theory, suggesting that the American author, realising "his talent was ebbing," simply "decided to cut his losses" (he published his final work in 1965 – a short story in the New Yorker – then lived out the final 45 years of his life riding high on the success of the first 46). "It's surely possible that The Catcher in the Rye would not have sold 65 million copies if he had been knocking out a novel a year ever since," Martin concludes sceptically. Sales figures so astonishingly high, that he suggests that as Salinger's heir apparent, perhaps Pynchon is just "emulating the master" – and rather successfully so if that's the case!
A fascinating read about authors no one ever gets to see.
By signing up you agree to our Terms of Service
Follow Book Riot on Instagram
for books. Obviously.