The Week's Most Popular Posts: December 8 – 12, 2014
Let's take a look back at the week that was, here at Book Riot…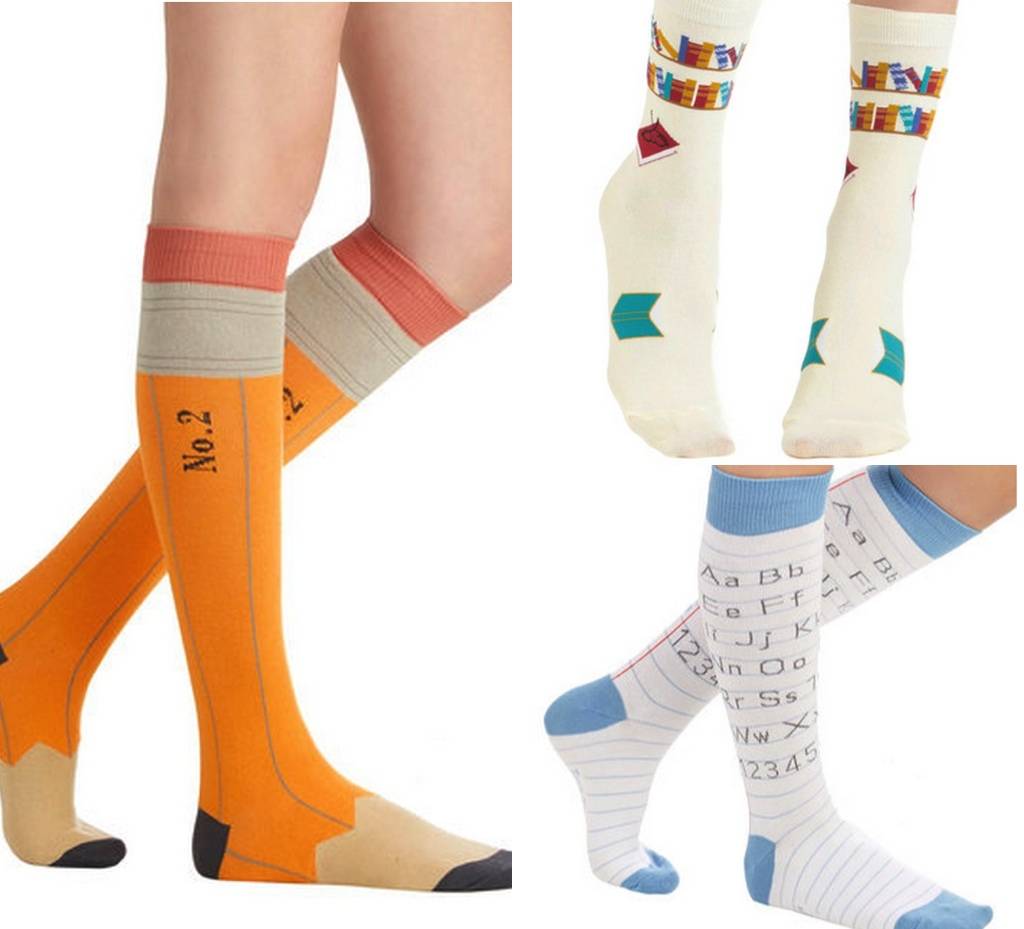 from Bookish Stocking Stuffers: Lit Socks by Kelly Jensen
____________________
When the weather first turns terrible for winter, as it already has here in Minnesota, I need books that make me feel good. I need books that make me feel like I can make positive changes, and I need books that make me motivated get my shit together.
from Books to Make You Happy, Productive, Focused, and Smart by Kim Ukura
____________________
from 7 Literary Hostess Gifts for the Holidays by Kate Scott
____________________
Bottom line is this: the show is an excellent mashup of other history, mythology, adventure and sci-fi books, shows, movies, and Star Trek plot lines, and I thoroughly enjoyed watching it. With literary in-jokes and characters named after their 'thing' – Cassandra, the one who sees the truth, Lamia with an actual snake tattooed on her arm – and books referenced literally around every turn, it's a lot of fun. And as a Librarian in Training myself, I loved seeing Librarians getting game and something cool to do besides look sexy and shush patrons.
from Let's Talk About TNT's "The Librarians" by Alison Peters
____________________
The Hobbit: The Battle of the Five Armies, the third and final installment of Peter Jackson's adaptation of J.R.R. Tolkien's book The Hobbit, premieres on December 17. To hold you over until the arrival of that magical date, here are four songs inspired by The Hobbit as well The Fellowship of the Ring, The Two Towers, andThe Return of the King.
from Countdown to THE HOBBIT: 4 Songs Inspired by Tolkein by E.H. Kern
____________________
It's hard to talk about tomboys without bringing up the contemporary issue of female protagonists and likeability, a conversation I usually find reductive. I'm not a reader who needs to "like" a protagonist—what I'm more drawn to as an adult reader is complexity, awareness, and emotional honesty, energy on the page. When I look back to how my earliest sensibilities as a reader were constructed, I inevitably think of the tomboys I loved. I train my eye on the complex, dream-pursuing woman, not the chit.
from Scraped Knees and Boyish Hair: The Tomboy in Literature by guest blogger Megan Mayhew-Bergman
We have 5 copies of
My Sister, the Serial Killer
by Oyinkan Braithwaite to give away to Book Riot readers!
Go here
to enter for a chance to win, or just click the image below. Good luck!