Inbox/Outbox: December 12, 2014
I don't know about you, but these end-of-the-year lists are driving my TBR piles through the roof! "That sounds good, I need that one. And I forgot I wanted that one. And I should buy all the other books in case I get trapped in my house for 37 years." Damn, it feels good to be a reader.
Here are some of my reading highlights from the past week. Feel free to share yours in the comments below! Mmmm…book talk.
Inbox (Books Acquired)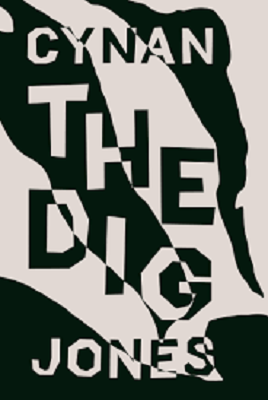 The Dig by Cynan Jones (Coffee House Press, April 14, 2015)
CHP knocked it out the park this year, with amazing offerings such as A Girl is a Half-Formed Thing and the two Valeria Luiselli books. I'm sure they'll rock 2015 like a hurricane, and I'm excited to read this book, which is described as "Cormac McCarthy meets Marilynne Robinson in this slo-mo collision between a badger baiter and grieving farmer in rural Wales." They had me at "Cormac."
I Refuse and Ashes in My Mouth, Sand in My Shoes by Per Petterson (Graywolf Press, April 7, 2015)
A Per two-fer! I Refuse is his first novel in five years, and Ashes in My Mouth is his first novel, soon to be available in the U.S. for the first time. For those of you who are not familiar with his name, you might recognize Out Stealing Horses, one of his most popular books. And for those of you who are familiar with his name, I live in a high-tech security compound with two very deadly domestic cats, so don't even think about it.
Outbox (Books Finished)
Mystery on the Isles of Shoals: Closing the Case on the Smuttynose Ax Murders of 1873 by J. Dennis Robinson
At first, I thought, "Ho hum, another book about a very famous double-murder that took place in the area where I grew up." (No, I didn't do it.) But then I heard Robinson speak about the book, and I was intrigued, because his motivation behind writing it was so interesting. In 1997, Anita Shreve wrote a fictional account of the Smuttynose Murders in The Weight of Water, in which she gave the tale a new killer, and now that premise is treated as gospel. Tourists now flock to the murder site to see where Shreve's "killer" committed the acts, and argue whether the man convicted of the crime was actually the killer, despite overwhelming evidence. Robinson wrote his book to say, "Nope, despite her book having a much sexier version of events, this is still what happened." It's truly fascinating how fiction can change history.
In the Queue (What I'm Reading Next)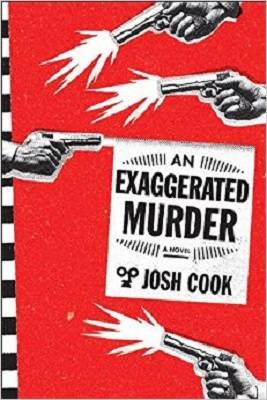 An Exaggerated Murder by Josh Cook (Melville House, March 3, 2015)
Can a brilliant detective solve a murder when the clues are so dumb? That's the dilemma Trike Augustine faces in the case of a missing gazillionaire. It's always very exciting when a fellow bookseller becomes an author! It's like when your teammate gets called up to go to the big league. I'm so excited for Josh, and as of this writing, can say I have read the first eleven pages, and so far, it's great!
A Little Life by Hanya Yanagihara (Doubleday, March 10, 2015)
I have been dragging this one out because it is so spectacular, I know I will be sad when it's over. It's about four college classmates who move to New York to try and make a name for themselves. Everyone who has read it has had their mind blown, and rightly so: this is going to be huge in 2015. (It already IS huge – it's 736 pages!)
That's the tip of my book iceberg this week – what have you got, readers?
____________________
Get four of the best books of the year, plus four awesome bookish goodies in our exclusive Best of 2014 Box! Order yours now at the Book Riot Store.
We have a $100 e-gift card to the country's only romance-only bookstore, The Ripped Bodice!
Go here to enter for a chance to win
, or just click the image below. Good luck!