Critical Linking: December 9th, 2014, Evening Edition
Sometimes I choose the hardback when the paperback is also available, so check if that is important to you. I've also linked to the fun extras through Amazon, for example, to save you shopping time, and because I get some small credit for your purchases through the Amazon Associates program. But know that you can find cheaper alternatives for some small things — paints, pens, journals, etc. — at a local discount store. On the other hand, doing all your purchases online and having them sent to your door is priceless. I'm always looking for new ideas, so leave suggestions in the comments. I hope you'll share this link as you promote giving books as gifts for the holidays and that you find some great ideas for your own friends and family. Enjoy!
A charming, thoughtful list of a 150 ways to give a book.
____________________
Getting rid of tuition at America's public colleges might seem like a silly liberal fantasy. But what if we could do it without spending any extra money on higher education?
____________________
A group of independent bookstores are competing against one another to win a visit with Neil Gaiman. The shop that sells the most copies of The Ocean at the End of the Lane by the end of this year will come out on top.
What is it about this that sorta rubs me the wrong way?
____________________
There doesn't seem to be any pattern to the books that have been published under the name Jay Cute, with titles ranging from the obscure that are available for free on Amazon to the first in Cassandra Clare's The Mortal Instruments series. The prices range the spectrum that Amazon allows for Kindle Direct Publishing accounts, and in some cases the publisher hasn't even bothered to change the cover of the book when publishing under this new name. The books that do have different cover art seem to have either a random image or a cover from another book entirely.
Untended gardens are going to by nature have a weed problem.
____________________
Did you know that Book Riot has a YouTube channel? We do. It's new and we are having fun with it. Check it out here.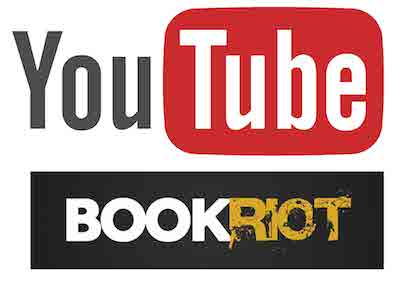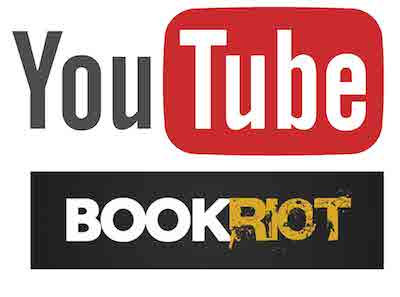 By signing up you agree to our Terms of Service
The best all-around ereader is now even better. Better because it is waterproof. Read in the bath. On the beach. In the shower. And we have one to give away! Go
here to enter for a chance to wi
n
, or just click on the image below. Good luck!