7 Literary Hostess Gifts for the Holidays
'Tis the season for Christmas parties! Say thank you to your book loving hostess (or host) with a thoughtful literary gift.
1. Christmas Books
Of course the best kind of literary gift is a book! A beautiful slipcased volume of Dickens' Christmas tales from The Folio Society is sure to impress at an upscale party. For more casual parties try a novelty edition of A Christmas Carol by Pulp! The Classics.
Charming and cheap, wine glass charms are the perfect gift for someone who loves to entertain. There are a number of designs to choose from on Etsy, from colorful fairytale charms to bottle caps decorated with Jane Austen quotes. Pair a set with a literary wine and you're set to go!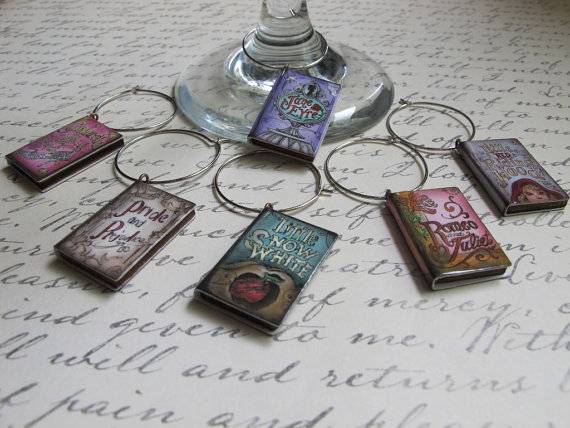 The Literary Tea Co. sells organic blends inspired by great literary minds such as Sylvia Plath, Jane Austen, and F. Scott Fitzgerald. Pair with a literary coffee mug.
4. Literary Soap
Try these eco-friendly literary hand soaps from Pen & Candle or these handmade soaps from Stories and Legends.
Your hostess will love these book-themed jar candles by From the Page or these from Pen & Candle. Also try this pillar candle stamped with a Ray Bradbury quote from Lumiere Memories. Pair with a literary matchbox (complete with matches) from Matchmakers.
There are a number of cute bookish Christmas tree ornaments on Etsy. My favorites are this pair of miniature books that unfold into beautiful origami starbursts and thi star urchin made from recycled dictionary pages.
Try this Jane Austen pillow cover or this book patterned decorative pillow.
____________________
We run a pretty sweet little bookish Instagram account, if we do say so ourselves (and we do). Come check it out.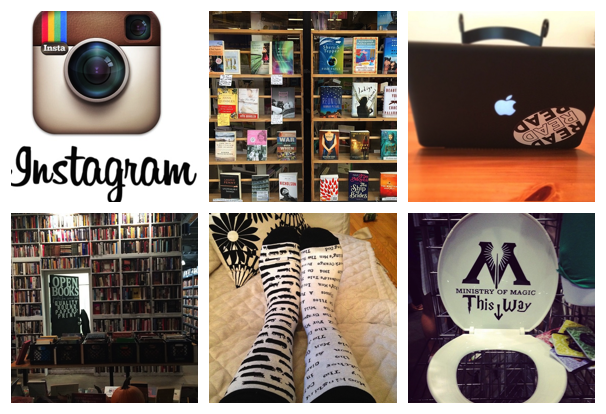 By signing up you agree to our Terms of Service
We have 5 copies of
The Library Book by Susan Orlean
to give away!
Go here to enter for a chance to win
, or just click the image below. Good luck!