Critical Linking: December 5th, 2014
Good music, bad lovin', and great writing from some of 2014's most enjoyable books.
This list of the 22 best lines from 2014 of course can't be comprehensive, but I do love looking at individual sentences in a time of year that is given to lists of entire books.
____________________
Last month, the library unveiled a technology-free relaxation area called the "ZieSta Room." The room — which originated as a proposal from a group of students — encourages students to turn off their electronics, put away their books, and take a quick study break, even if that means falling asleep. The space's guidelines stress that the area is not a study space, and that the only reading taking place there should be done for pleasure.
Can every building in the world have something like this please?
____________________
Her latest outburst concerns one of those year-end lists that tend to clog media sites come December. The New York Times, you see, rounded up "100 Notable Books of 2014," and among the thousands of eligible volumes excluded is Waldman's latest work, Love and Treasure—which previously garnered a favorable review in those same pages. That enviable distinction is apparently moot, and the perceived snub well worth public complaint.
Even though this is one of those things that doesn't reflect particularly well on the author, it does seem to me a pretty human moment. Don't we all nurture slights of our own?
____________________
We run a pretty sweet little bookish Instagram account, if we do say so ourselves (and we do). Come check it out.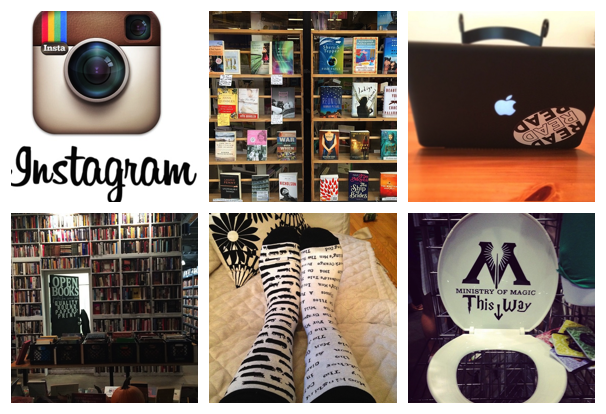 By signing up you agree to our Terms of Service
The best all-around ereader is now even better. Better because it is waterproof. Read in the bath. On the beach. In the shower. And we have one to give away! Go
here to enter for a chance to wi
n
, or just click on the image below. Good luck!