Critical Linking: December 2nd, 2014
"Shortly after the class began, he passed out a handwritten list of books that he said every person should have read in order to have a basic conversation," Partridge writes on the Brodsky Reading Group blog.  "At the time I was thinking, 'Conversation about what?' I knew I'd never be able to have a conversation with him, because I never thought I'd ever get through the list. Now that I've had a little living, I understand what he was talking about. Intelligent conversation is good. In fact, maybe we all need a little more."
This list of texts that are required reading for having an intelligent conversation are perhaps more interesting as a snapshot of a moment in time than as a real recommendation. Fascinating, nonetheless.
____________________
The son of a Kansas law enforcement officer who helped investigate the 1959 killings that inspired the book "In Cold Blood" can publish his father's field notes that he says substantially contradict the account found in Truman Capote's literary masterpiece.
There's an equally compelling story to be told about the long history of In Cold Blood after its publication. And this new chapter sounds like it could be the most provocative.
____________________
Amazon Warehouse or Downton Abbey – can you guess the working conditions? Surely in 2014, companies must be treating their employees better than bosses did in 1920, right?
____________________
This year, I am partnering with biyuti publishing, Black Girl Dangerous and LGBT Books to Prisoners, to fulfill 200 requests from trans folks across the United States, free of charge. This year's drive will center one of the most marginalized and forgotten populations: trans prisoners. 
A worthy cause.
____________________
Did you know we have our own store full of bookish stuff? And that you can buy a Book Riot hoodie? Well, now you do. Check it out.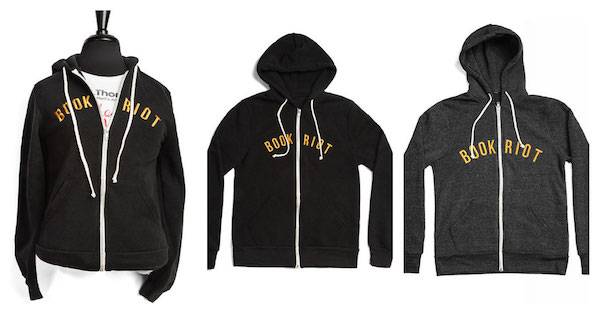 By signing up you agree to our Terms of Service
Follow Book Riot on Instagram
for books. Obviously.