Critical Linking: December 1st, 2014
The visit is perhaps of most interest, though, for the books that Obama picked up with his daughters. It's hard to imagine the purchases were entirely spontaneous — the White House knows presidential reading gets a lot of scrutiny — but it's still interesting to see.
Gotta say, that's quite a fine purchase list.
____________________
Perhaps my allergy was actually a deep physical revulsion that came from the psychological impression and weight of the association. Whatever it was, I could no longer eat watermelon.
Jacqueline Woodson's essay about the pain of Daniel Handler's joke is essential reading.
____________________
Donations to the Ferguson Municipal Public Library skyrocketed after word spread on social media following Monday's announcement that a grand jury would not indict police officer Darren Wilson in the shooting death of Michael Brown. People have been able to donate to the library via PayPal since this summer — the library also stayed open then to accommodate students when schools were closed — but donations greatly increased in the past couple days after Neil Gaiman and many other authors urged people on Twitter to donate.
This article is a few days old, and donations at the moment are over $300,000. Good job, bookternet.
____________________
We run a pretty sweet little bookish Instagram account, if we do say so ourselves (and we do). Come check it out.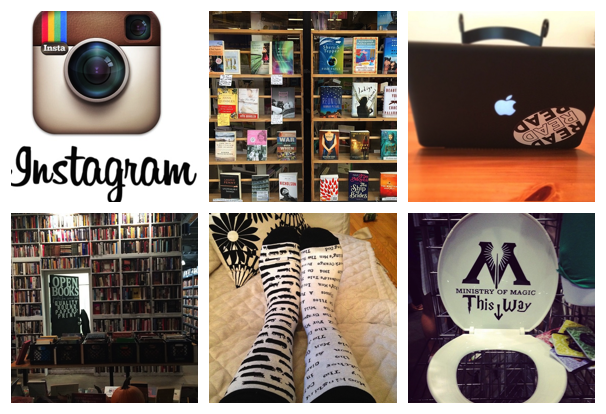 By signing up you agree to our Terms of Service
Do you like podcasts like
This American Life, RadioLab, or Planet Money
?
Annotated
is kinda like those, but for books. Go
here to find out more
, or click the image below: