Critical Linking: November 25th, 2014 (Evening Edition)
11 Things To Know Before You Date A Bookworm
A helpful list of things to be aware of when you start a-courtin' a bibliophile.
____________________
Local councillors in Poland have blocked a plan to have Winnie-the-Pooh used as the public face of a local playground because the British bear is of "dubious sexuality" and "inappropriately dressed" for children because he is "half naked".
Geez, what is it about kids books that just makes people all crazy?
____________________
So it's no small irony then that a new book about Mark Twain, "co-authored by" the Library of Congress, appears to contain text copied from at least five different sources, all with no attribution. An independent scholar, Kevin Mac Donnell, whose sleuthing I've written about before, announced earlier this month on a Mark Twain web forum that he uncovered a hefty amount of plagiarism in Mark Twain's America, an illustrated biography by Harry Katz and the Library of Congress, and published by Little, Brown.
What a truly strange (and embarrassing) story.
____________________
By the way, folks, when I was at Shakespeare and Company, I had lunch with the glorious Sylvia Whitman (owner of S&C), and she told me all about her future plans to open a Bookshop Farm – a working farm an hour out of Paris, where writers can stay and work (so long as they pitch in with the animals!).
"Is that Jonathan Franzen I see over there? The one sloppin' the pigs?"
____________________
We run a pretty sweet little bookish Instagram account, if we do say so ourselves (and we do). Come check it out.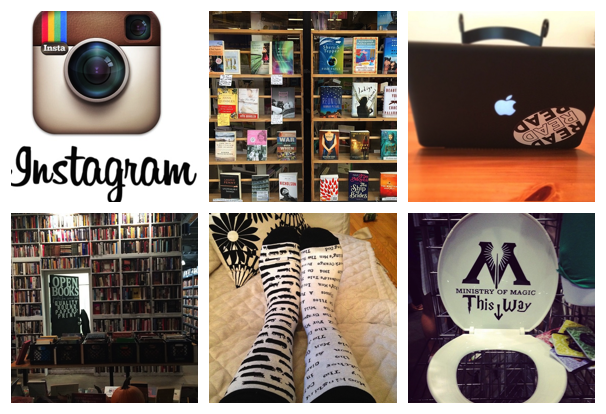 By signing up you agree to our Terms of Service
You could win a six-month subscription to an amazing Romance box!
Go here to enter for a chance to win
, or just click the image below: