The List List #131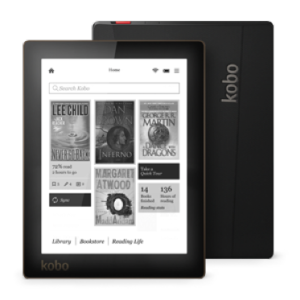 This List List is sponsored by Kobo. Kobo has over 4 million eBooks in dozens of categories – from bestsellers to indie breakouts, plus world-class eMagazines and over 100,000 kids' titles. And with the free Kobo App, you can read right on your smartphone, tablet or computer – and switch between devices without losing your spot. Plus, purchases through Kobo can support your local independent bookstore.
_________________________
at BuzzFeed Geeky, 15 Things You'll Only Learn From Reading Fan Fiction
at Flavorwire, 8 Bram Stoker Stories That Aren't Dracula That You Can Read Right Now
at Biographile, A Book Lover's Guide to Spotify
at Women Write About Comics, Top 10 Comfort Comics for Fall
at The Guardian, Top 10 Books About Reading
at Young Adult Library Services Association, 2014 Top 10 Best Fiction for Young Adults
at Wired, the 9 Best Books Made Into Films in 2014
at Waterstones, Authors' Books of the Year 2014
at Politico, Presidential Books Worth Reading
and…
at Lit Reactor, 7 Things To Expect When You Date a Reader
Save
Follow Book Riot on Instagram
for books. Obviously.