Critical Linking: November 12th, 2014 (Evening Edition)
10 Books Famous People Really Want You to Read: Recommendations from Emma Roberts, Kate Hudson, Lucy Hale, and more
I was all good and ready to be cynical about this list of celebrity-endorsed books, but darnit if it isn't a good list.
____________________
Buy the paperback, get the eBook for $4.99. Keep both or gift either.
Barnes & Noble dips its toes in the waters of bundling.
____________________
BEA will run from Wednesday, May 27 through Friday, May 29. BookCon will be held Saturday and Sunday, May 30 and 31. Both shows will be held at the Javits Center.
Reed must have really liked the response to BookCon.
____________________
For the first time, the percentage of respondents who commonly read on an iPad (41.9%) outstrips those who do so on a Kindle (37.9%). 
I think this is a pretty big deal.
____________________
Did you know that Book Riot has a YouTube channel? We do. It's new and we are having fun with it. Check it out here.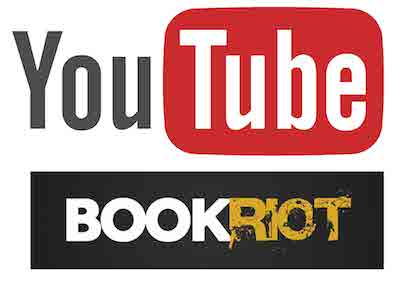 Sign up for "Today in Books" and stay up to date with the most interesting news in the world of books and reading!
Celebrate the freedom to read all year long with our awesome
banned books pouch, tote, and heat-reactive mug for just $30.