Critical Linking: November 7th, 2014
I understand that Esquire is a men's magazine. I get that their target market is for the most part dudes, and that's all totally fine. But are men really not interested in reading books written by women? Is Esquire suggesting that novels written by men are superior or perhaps more essential?
Because I believe we all need a diverse literary palate, I'm going to even out the playing field. So without further ado, here are 40 books by women you should most definitely read:
Even if you are like me and think imperative lists (especially organized by gender) are silly, just imagine that this list of 40 books every woman should read is just titled 40 really great, interesting books worth reading. Better, right?
____________________
On December 2, Christie's will auction 75 first-edition books, each of which is a unique object that has been annotated with words and/or illustrations by its author. Proceeds from the auction will benefit PEN American Center.
These all look great, but Beloved…
____________________
Still, the process of titling remains individualized and mysterious: methods range from intuition to reason, from revelation to painful labor. Here, five contemporary authors tell us about theirs.
Cool look inside the most forward-facing part of a book.
____________________
In a move to expand its retail operation and cultural offerings, Politics and Prose Bookstore will open five satellite locations in Busboys and Poets restaurants around the Washington area.
Creative, low-risk, and really smart.
____________________
Did you know that Book Riot has a YouTube channel? We do. It's new and we are having fun with it. Check it out here.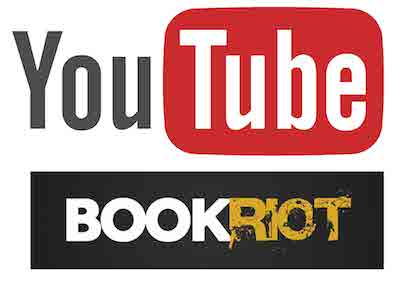 Sign up for "Today in Books" and stay up to date with the most interesting news in the world of books and reading!
Explore your reading habits and bond with fellow book lovers with
Lit Chat from Book Riot!
Start the conversation.