Critical Linking: November 3rd, 2014
 From donkey-drawn trolleys to huge ships, you'll see here outstanding vehicles that are designed to carry the most important cargo in the world – wisdom.
I've read about many of these extraordinary mobile libraries before, but gotta link if just for the tram library alone.
____________________
Bior had been a frequent traveller between South Sudan and the UK, where she grew up, with her bags stuffed full of books. Her own love of reading was nurtured by regular visits to her local library with her parents. Now, aided by a small but enthusiastic team, she runs South Sudan's leading bookshop.
I think much of the "bookstores are vital to the culture of a town" thinking is overblown. Not so in this case.
____________________
If you have a Little Free Library in your neighborhood, have the closest neighbors keep an extra-close watch on it. Last night, somebody targeted this one in Seaview with a suspected firework/explosive. Neighbors heard a loud noise; police were called.
Thankfully, this LFL in Seattle emerged relatively intact. Bring justice to these miscreants!
____________________
We're not saying he's a dumb rock star. It's just hard to imagine a hard-working fellow like Springsteen, after a three- or four-hour gig, curling up in bed with Saul Bellow's dense, 500-page, "The Adventures of Augie March," with its famously acrobatic sentences and philosophical longueurs. (And, c'mon, do we really believe he liked "Augie March" so much that he wants to read "Henderson, The Rain King" next? No one likes "Augie March" that much.)
Man, this writer is a real jackass.
____________________
Did you know that Book Riot has a YouTube channel? We do. It's new and we are having fun with it. Check it out here.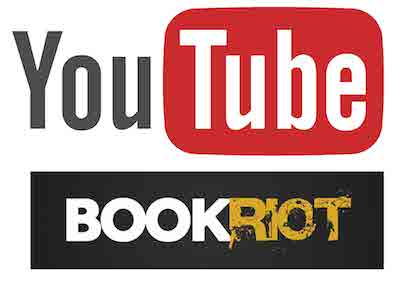 Sign up for "Today in Books" and stay up to date with the most interesting news in the world of books and reading!
Explore your reading habits and bond with fellow book lovers with
Lit Chat from Book Riot!
Start the conversation.