Inbox/Outbox: October 31, 2014
Nicole here pinch-hitting for Rebecca this week!
Inbox (Books Acquired)
Ambrose Bierce's Civil War by Ambrose Bierce, edited by William McCann. This collection includes Bierce's "War Memoirs" and "War Stories," and the friend who sent it to me promised it would be "entertaining in [a] sordid, creepy way." Sold!
Thrown by Kerry Howley. I've been waiting to read this book since I heard Howley was writing it, even though I (think I) have no interest in MMA at all. I knew it would be just the kind of "creative nonfiction" I'd want to read, and rave reviews have been pouring in. I cannot wait to meet the narrator of this book.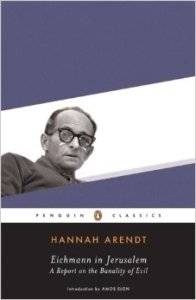 Eichmann in Jerusalem: a report on the banality of evil by Hannah Arendt. Years after the Nuremberg Trials, the Israeli government kidnapped Adolph Eichmann and put him on trial, in Jerusalem, for all the world to see: a "show trial," in Arendt's words, more about the Holocaust than about Eichmann himself. Arendt reported on the trial for The New Yorker, and her dispatches became this volume.
Outbox (Books Finished)
The Zone of Interest by Martin Amis. It's no surprise the Arendt above caught my eye; I've had the Holocaust on my mind ever since finishing Martin Amis's sometimes-described "dark satire" on the subject. Can anyone pull this off? Can Amis? I asked myself these questions for weeks, as time lapsed between the UK and US release dates and reviews started coming in. Amis's usual French and German publishers reportedly wanted nothing to do with the volume. And I must admit I'm surprised to say that I recommend it. It was funny; it was dark; it was affecting. Whether The Zone of Interest is an important Holocaust novel or not, Amis pulled something off, and I couldn't stop thinking about it.
In the Queue (What I'm Reading Next)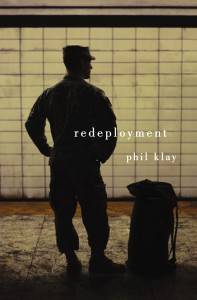 Redeployment by Phil Klay. This passed my first-chapter test with flying colors. I'm looking forward to continuing reading my own generation's war stories, as hard as they can be to process.
10:04 by Ben Lerner. I became an immediate fan of Lerner's after reading Leaving the Atocha Station, and this one unsurprisingly passed my first-chapter test as well. Another narrator I can't wait to meet, as it happens.
That's about it for me this week! What are you finishing up and looking toward?
We have 10 copies of
An Anonymous Girl by Greer Hendricks & Sarah Pekkanen
to give away to Book Riot readers! Go
here
to enter for a chance to win, or just click the image below. Good luck!