Critical Linking: October 29th, 2014
There are a lot of bad movies about writers out there. At Flavorwire, we wanted to make the definitive list of the 50 Best Films About Writers of all time, with the requisite mix of biopics, book adaptations (what's up Stephen King and John Irving), foreign films that actually feature female writers, po-mo meta surrealist studies of madness (very frequent), and the works of Woody Allen.
There seem to be way more movies about writers than there are about moviemakers. Which seems weird, no?
____________________
Prolific author R.L. Stine is celebrating Halloween a little early this year by publishing his latest story entirely on Twitter.
And you can read the whole thing right here.
____________________
"It's very important," Westbrook said. "As you get older, whether you become successful or not, you kind of forget how it is to be a kid. When you kind of look back, if you were a kid in that situation when you come to school and you see a room like this and you like, 'Oh, I want to go get a book to read.'"
As part of the initiative, Westbrook is also joining Scholastic's national Read 100,000 program, encouraging students to log 100,000 minutes of reading throughout the year.
I now have a favorite NBA player.
____________________
"The neural changes that we found associated with physical sensation and movement systems suggest that reading a novel can transport you into the body of the protagonist," neuroscientist Gregory Berns, lead author of the study, told The Independent.
That sounds like the premise of a YA trilogy, but it's just science, man.
____________________
Did you know that Book Riot has a YouTube channel? We do. It's new and we are having fun with it. Check it out here.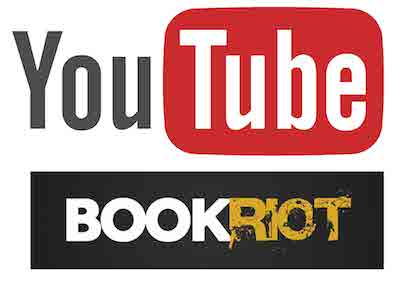 Sign up for "Today in Books" and stay up to date with the most interesting news in the world of books and reading!
Bundle (up) with 
bookish leggings + 2 pairs of socks for $30
and spend the snuggly season in literary style.