Critical Linking: October 27th, 2014
A Harry Potter-themed hotel has been created to be a replica of the film set for die-hard fans. The 163-year-old Georgian House hotel near London's Victoria Station has now introduced replica Hogwarts rooms as well as personalised wizarding packages. These include a tour of central landmarks from the films and a trip to the Warner Bros Studio for The Making of Harry Potter Tour. And special guest rooms will include trunks, potion bottles, cauldrons and spell books.
This hotel seems cool, but what would really go gangbusters is an actual boarding school called "Hogwarts."
____________________
Burton stopped by to read to the group and the choice of material was quite special. He's no Samuel L. Jackson, but he'll do in a pinch if you need someone to Go The F*ck To Sleep.
Well done, Levar.
____________________
But there's at least one way US law gives Amazon excessive power, to the detriment of publishers, authors, and the reading public: ill-conceived copyright regulations lock consumers into Kindle's book platform, making it hard for new e-book platforms to gain traction.
Non-transferable, incompatible file formats might be my least favorite thing in the world of books.
____________________
"To me the whole thing seems like an exercise in self-promotion, as if we didn't already have a commercial-enough culture, as if we needed more advertisements," he says. "Now we're getting told self-promotion is some new medium of self-expression. I don't buy it."
OK, J-Franz. OK.
____________________
Did you know that Book Riot has a YouTube channel? We do. It's new and we are having fun with it. Check it out here.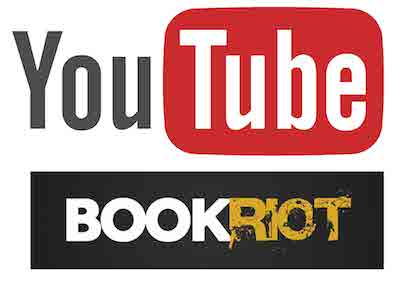 Sign up for "Today in Books" and stay up to date with the most interesting news in the world of books and reading!
Annotated
brings you the story of love, punctuation, and the Oxford comma. Download it for free on
Apple Podcasts
 or 
Google Play
.