Critical Linking: October 23rd, 2014, Evening Edition
Instead of coffee, pour out a cold one for Critical Linking: After Dark
Neil Gaiman is here to warn you, literally. His new short story collection is titled Trigger Warning: Short Fictions and Disturbances (William Morrow). The phrase is commonly used online to warn people about content that "could upset them and trigger flashbacks or anxiety or terror," as Gaiman describes in the introduction.
The collection is coming out February 2015, but USA Today has an excerpt.
____________________
Once you are logged into the app you are ready to begin listening. Rentals will be indicated by a blue triangle in the upper right-hand corner of the book image. Your rental will either begin once you start listening or 10 days after purchase.
Huh, Downpour launches audiobook rentals. Seems like a pretty smart move.
____________________
The final count on Fire Phone inventory left at the end of Q3: $83 million.
The Fire Phone fizzles.
____________________
For Sarah Waters's novel The Paying Guests (Riverhead, 2014), Public Books is simultaneously publishing a written review by Heather Love, "Give the People What They Want," and an original one-panel illustration review by Alison Bechdel.
Genius idea.
____________________
Did you know that Book Riot has a YouTube channel? We do. It's new and we are having fun with it. Check it out here.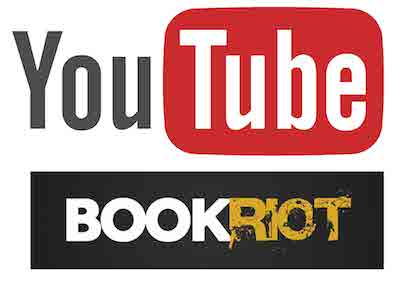 Sign up for "Today in Books" and stay up to date with the most interesting news in the world of books and reading!
Annotated
brings you the story of love, punctuation, and the Oxford comma. Download it for free on
Apple Podcasts
 or 
Google Play
.