Critical Linking: October 22nd, 2014
The 10 best first novels reviewed in Booklist between October 15, 2013, and October 1, 2014, take us from Chicago to India, the past to the near-future as characters with complicated legacies struggle within troubled families and struggling societies to find their way forward. Evoking melancholy, outrage, and humor, these debuts are striking in their originality and resonance
I haven't even heard of most of these great debut novels. (Fwiw, my favorite debut novel of 2014 so far is The Martian by Andy Weir)
____________________
"Books have nurtured Amazon since its creation and shaped its culture and strategy," Stone writes. "Here are a dozen books widely read by executives and employees that are integral to understanding the company."
Jeff Bezos' list of twelve books everyone should read is pretty eclectic, if you ignore for a moment that it is 100% dudes.
____________________
Killiechassie House, the £1.9 million Scottish estate author J.K. Rowling calls home, will gain a new addition: a circular stone hut similar to the hut that Hagrid resides in at Hogwarts.
You know, if I were Rowling, I would totally build stuff from HP all over my estate.
____________________
The first job I ever had was in a wonderful small bookshop in Ruidoso, N.M., called the Aspen Tree, run by an extraordinary woman named Jane Deyo. She took me under her wing and showed me the joy and respect of all things literary. I would take inventory, restock, organize, make displays, run the register. I was all of 10 or 11.
Add me to the infinitely long list of people who want to be BFFs with Neil Patrick Harris.
____________________
Did you know that Book Riot has a YouTube channel? We do. It's new and we are having fun with it. Check it out here.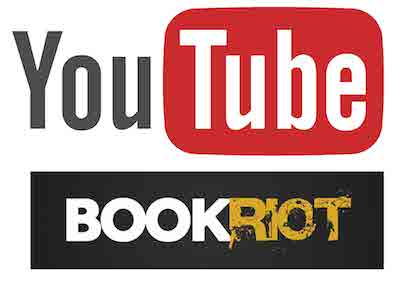 Sign up for "Today in Books" and stay up to date with the most interesting news in the world of books and reading!
Want a calendar of upcoming book releases? An exclusive podcast and newsletter? Access to amazing giveaways?
Subscribe to Book Riot Insiders
!