Critical Linking: October 21st, 2014
19 Dilemmas Every Book Lover Has Faced At Least Once
(Spoiler: The answer is always yes.)
Oh man, #17 on this list. The infernal, eternal quandary.
____________________
As Hachette continues its stalemate with Amazon over e-book sales terms, Simon & Schuster has reached a new agreement with the e-tailer. Among other things, the new deal will allow S&S to set the prices on its e-books, marking a return to the agency model.
So either Hachette wants better terms than S&S got or Amazon isn't offering even the terms S&S got. Either way is pretty interesting.
____________________
She has read thousands of scripts in a career spanning almost six decades, but Dame Judi Dench has revealed that she still takes the time to keep her mind active by memorising a new poem every day. The Oscar-winning actress commits a different verse to memory or learns a new word to help bolster her brain as she approaches her 80th birthday.
She literally could not be any cooler.
____________________
How does it work?  Easily, hopefully.  Here are some numbered steps.
1. Choose and contact a bookseller close to your home.  If you cannot find one, the good folks at Indies First, coordinated by the American Booksellers Association, can be of service.  They are quite excited about the launching of this new and hopefully enormous campaign.
2. The bookstore will order and sell your books; you will sign them.  Perhaps you'll stop by at regular intervals with your pen, or perhaps you can convince, with cake or gin, the bookseller to come to you.
3. Both you and the bookseller will promote this arrangement as best you can, spreading the word not only about an exciting source of signed books, but about a program anyone can join.  Feel free to tell your publicist you're participating.  Upstream should be in full swing in time for the holidays, when signed books are good gifts for loved ones and distance acquaintances alike.
Daniel Handler's (aka Lemony Snicket) plan to support indie bookstores, called Upstream, is a pretty good idea, and one that leverages something that I think is untapped: how much readers love authors.
____________________
Did you know that Book Riot has a YouTube channel? We do. It's new and we are having fun with it. Check it out here.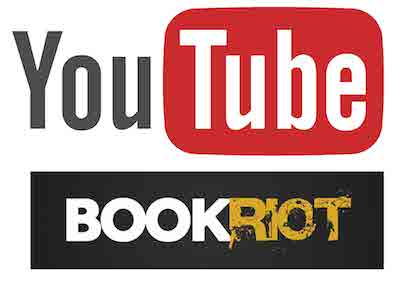 Sign up for "Today in Books" and stay up to date with the most interesting news in the world of books and reading!
Explore your reading habits and bond with fellow book lovers with
Lit Chat from Book Riot!
Start the conversation.