Critical Linking: October 20th, 2014
29 Alternative Harry Potter Halloween Costume Ideas. For when The Boy Who Lived is just too mainstream.
Fred and George, Luna Lovegood, Moaning Myrtle, and Mad-Eye are clearly the best on this list.
____________________
On Saturday, author Kathleen Hale was given a platform on the Guardian, one of the most venerable book outlets in the English speaking world. Using that platform, she chronicles a months long stalking campaign to a Goodreads reviewer who Hale charactered as her number one critic.
This is a crazy story.
____________________
Princeton University will be the permanent home to the papers of Toni Morrison, one of America's most celebrated living authors. Princeton's president, Christopher L. Eisgruber, made the announcement last week at a conference for black alumni which featured Ms. Morrison, a Nobel Laureate and university faculty member from 1989 to 2006.
No surprise, given Morrison's longtime affiliation with Princeton. But….the buried lede is that she has a new novel due out THIS SPRING.
____________________
Did you know that Book Riot has a YouTube channel? We do. It's new and we are having fun with it. Check it out here.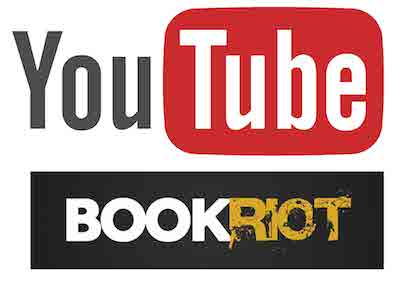 Sign up for "Today in Books" and stay up to date with the most interesting news in the world of books and reading!
Want a calendar of upcoming book releases? An exclusive podcast and newsletter? Access to amazing giveaways?
Subscribe to Book Riot Insiders
!