Buy, Borrow, Bypass: Medicine and Magic
I've talked about it a lot online, though I honestly can't remember the last time (if ever) it has come up on this site.  I don't like nonfiction. I just don't.  I like my worlds to be made up, my characters to be magical, and my stories to be no more realistic than absolutely necessary. That's what I like.
Over the summer, though, I had a real reading slump. I couldn't get through more than the first couple of chapters of a book, no matter how much I liked it.  I decided that drastic measures were required. In the past, that has meant a radical shift in genre or nationality or language (Spanish, if you're curious).  This time, it meant nonfiction.  Here are the titles that got me through my rut and ready to tackle my stack of novels once again.
Blood Work: A Tale of Medicine and Murder in the Scientific Revolution by Holly Tucker
I've had this book sitting on my shelf for a really long time. I was told early on that it read like a murder mystery – just one that happened to be true. I'd say that it delivered on that promise. It tells the story of the first attempts at blood transfusions in the 17th century, attempts that were so disturbing that the practice was eventually banned and didn't re-emerge for more than a hundred years. It wasn't as personal as a novel, but that's good. As a work of nonfiction, Tucker could only tell the story based on the information provided to her.  It was honest and interesting.  I think there's the basis for a good novel, there, now that I think about it. A delightfully creepy one, too.
Verdict: BUY.  A disclaimer, though:  As with so much of medical history, the story does include a fair amount of animal experimentation.
Fooling Houdini: Magicians, Mentalists, Math Geeks, and the Hidden Powers of the Mind  by Alex Stone
Since I'd had such a positive experience with my first nonfiction read, I decided to jump right into this recommendation from BR's own Kim Ukura. She knows I'm into magical and mysterious things, so she thought it would be right up my alley.  It's a weird mix of memoir and almost, but not quite, academic research into the world of mathematics and illusion.  It's some really fascinating stuff, and it made me aware of a side of the modern world of magic that I had no idea existed. It also made me want to buy playing cards.  Lots and lots of playing cards.
Verdict: BORROW It's a very interesting story, and definitely worth the read.  It has its dry spots, though.
The Remedy: Robert Koch, Arthur Conan Doyle, and the Quest to Cure Tuberculosis by Thomas Goetz
I'll be honest. I'm still reading this one.  By this point in my little nonfiction experiment, I was already chomping at the bit for a novel. Reading a story about the author who created one of my favorite characters and one of the men who inspired that character was a bit too much.  I had to put it down and read some Sherlock Holmes (Again, to be honest, it was fanfiction based on the BBC Sherlock. It counts, though!). This is a fascinating story that definitely scratches my medical history itch (see above), but it didn't hold my attention in quite the same way. I'll keep coming back to it, and one day it will be done.  For now, it's firmly in the Still Slowly Reading stack.
Verdict: BORROW  While the story is a highly interesting one, the style in which it is related isn't as engaging as I would like.
As you can tell, I have a thing for medical history and magic. Any great nonfiction titles that I should check out in these areas?
____________________
Expand your literary horizons with New Books!, a weekly newsletter spotlighting 3-5 exciting new releases, hand-picked by our very own Liberty Hardy. Sign up now!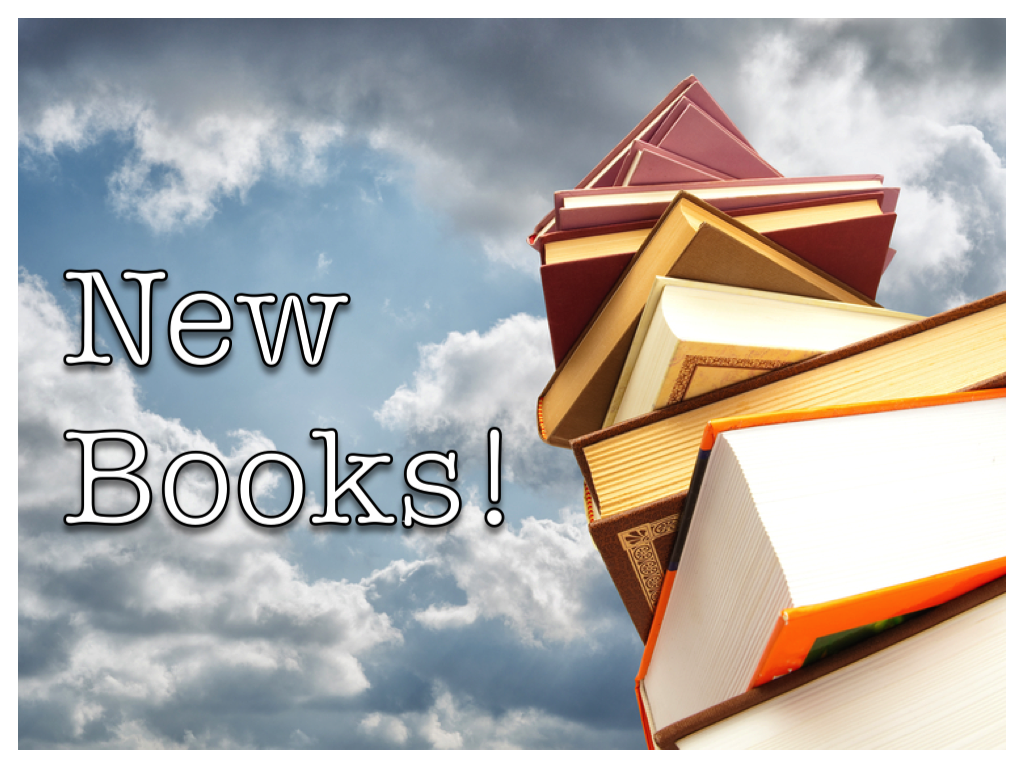 FREE BOOK ALERT!
Sign up for an Audible account
, and get
two
audiobooks free.