Critical Linking: October 16th, 2014
Fantastic Beasts and Where to Find Them, the spin-off trilogy set in the Harry Potter universe, will be released individually in 2016, 2018, and 2020, according to a tweet from Wall Street Journal reporter Ben Fritz. Warner Bros. CEO Kevin Tsujihara is quoted as saying the project will be "at least a trilogy," leaving room for further films in the franchise after 2020.
Get ready for a Harry Potter universe of movies not unlike Marvel's universe of movies. For better or worse.
____________________
The National Book Awards shortlists — for fiction, nonfiction, poetry and young people's literature — were announced Wednesday on Morning Edition by Mitchell Kaplan, co-founder of Miami Book Fair International and former president of the American Booksellers Association. Read more about each of the finalists below.
Seems like a pretty good set of shortlists.
____________________
Now, McSweeney's is officially becoming what it has unofficially been for years: a nonprofit in the mold of small, independent nonprofit publishers like Graywolf Press, Heyday Books and Copper Canyon, Mr. Eggers said on Thursday.
Probably a smart move for McSweeney's. Probably not a great sign for publishing.
____________________
According to the survey, ebook sales made up 23% of unit sales for the first six months of this year, while hardcover's accounted for 25% and paperbacks 42% of sales. So not only did overall print book sales outsell ebooks, both hardcovers and paperbacks outsold e-books as well.
This data, like much similar data we've seen recently, suggest that ebooks will be a major part of the future, just maybe not THE future.
____________________
Did you know that Book Riot has a YouTube channel? We do. It's new and we are having fun with it. Check it out here.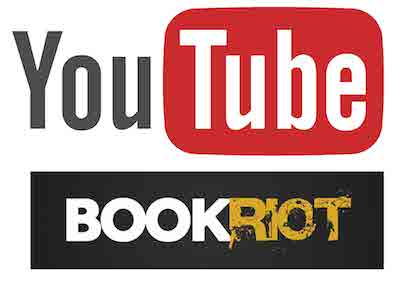 Sign up for "Today in Books" and stay up to date with the most interesting news in the world of books and reading!
Up to 80% off books 
you actually want to read
.