Critical Linking: October 13th, 2014
However, I would like to suggest that there are subtler modes of humor available as well—books whose humor is not always derived from the spasms of individual jokes but also from a slow accumulation of ideosyncracy. I've come to think of them as books that are "holistically" funny, if that makes any sense. They do indeed have healing powers. Ten are listed below.
I've read two of these ten funny books, and they were funny indeed. Gives me confidence that the other eight picks are good ones.
____________________
By some estimates, five million Americans gather every few weeks in someone's living room or in a bar or bookstore or local library to discuss the finer points of 'Middlemarch' or 'The Brothers Karamazov.'
More people in book groups than live in the states of Delaware, Vermont, Wyoming, Alaska, Washington DC, North Dakota, and South Dakota combined.
____________________
According to The Hollywood Reporter, Constantin is planning to relaunch Mortal Instruments as "a high-end drama series." No network is currently attached to the series, but I'm just gonna go ahead and assume this one will land at the CW.
You know, a big-name YA dystopia on TV makes a TON of sense.
____________________
Did you know that Book Riot has a YouTube channel? We do. It's new and we are having fun with it. Check it out here.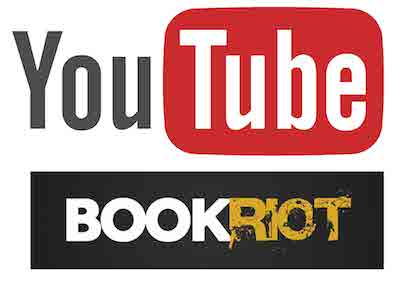 Sign up for "Today in Books" and stay up to date with the most interesting news in the world of books and reading!
Here it is, our biggest giveaway ever:
a $500 Barnes & Noble shopping spree
. Go
here to enter
, or just click the image below. Open to entries until Nov 20th, 2017.