Critical Linking: October 11, 2014
A rhetorical question mark is a thing? WHAT?
____________________
The newest winner of the Nobel Prize in Literature, French novelist Patrick Modiano, is among the Yale University Press' soon-to-be-published authors.
____________________
Even better, I appear on one of the episodes in Series 2. I appear in the one in which they have lost contact with Canada for months and months, but they finally make contact with me at CN Tower in Toronto, which is quite high and the zombies can't get up there. And I'm describing what's happening in Canada, namely the entire government has been zombified and worse than that, so has the NHL hockey.
Margaret Atwood is in a running app that pretends zombies have taken over so you're not bored during your workout. That is all.

____________________
Did you know that Book Riot has a YouTube channel? We do. It's new and we are having fun with it. Check it out here.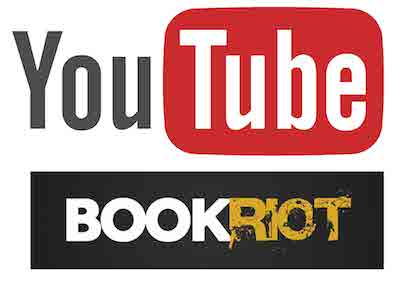 Sign up for "Today in Books" and stay up to date with the most interesting news in the world of books and reading!
You have a favorite bookstore.
We want to give you $500 to spend at your favorite bookstore
. Click
here to enter
, or click the image below.