Critical Linking: October 10th, 2014
Being a bookseller is a pretty fantastic job, but booksellers are humans and humans can be very, very awkward. Therefore, booksellers can be very, very awkward. Here are 12 Awkward Bookseller Moments. (No booksellers, books, readers, or bears were harmed in the making of this list. Unless you count feeling awkward as being harmed. In which case, yeah, there's a good amount of that.)
Man, these are just too funny.
____________________
Those who fancifully refer to their daily commute as "there and back again" will likely be excited to learn that Stentor Danielson, assistant geography professor by profession and whimsical cartographer at heart, has been creating maps of major American cities like Cleveland and Pittsburgh in the style of fantasy author J.R.R. Tolkien.
These are remarkable.
____________________
Amazon plans to open its first physical store, and that it will be located in midtown Manhattan, right in the heart of New York City. It'll be located on 34th Street, right between the flagship Macy's store and the Empire State Building.
This long-rumored store is apparently going to be more about delivery (picking up packages, etc) than showing off products. Should be interesting.
____________________
The Author's Bookshelf: Lena Dunham
By all accounts, Dunham is a serious book nerd. And this look at her favorite books for The Strand shows that she has interesting, wide-ranging tastes
____________________
Did you know that Book Riot has a YouTube channel? We do. It's new and we are having fun with it. Check it out here.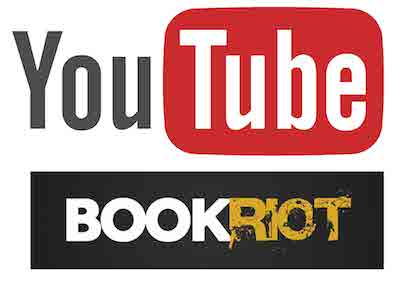 Sign up for "This Week in Books" and stay up to date with the most interesting news in the world of books and reading!
We have
a brand new, top-of-the line Kindle Voyage to give away
. Go
here to enter for a chance to win
, or just click the image below. Good luck!