Critical Linking: October 7th, 2014
What New Book Should You Read This Fall?
Pick a latte, a gourd, a random number and a couple of other things in this book-selector quiz and see what you come up with.
____________________
Three days before the winner is announced, [Murakami] shares odds of 4/1 with Kenyan writer Ngũgĩ wa Thiong'o, while Belarusian journalist Svetlana Alexievich is third favourite at 7/1.
It's natural to favor writers you've read, so I am biased toward Murakami winning. (I'm surprised, though, that Salman Rushdie isn't routinely among the frontrunners.)
______________________
According to a new report from BusinessWeek, the a group of folks at the Post are working on a sort of curated Washington Post app that'll be preloaded on the forthcoming Kindle Fire HD tablet. The kicker? It's expected to be totally free to those Fire owners, and the app will eventually roll out to other Kindles, as well as iPads and Android tablets.
It was only a matter of time before Bezos pulled The Post and Amazon closer together. Question is, which one is going to benefit more?
_____________________
One of the most monumental photographs ever made, and still apparently the largest single indoor image (by information density) ever created, is in fact the interior of a library.
A 40-gigapixel panorama of an 18th-century library in Prague. You can almost read the spines on the books.
____________________
Did you know that Book Riot has a YouTube channel? We do. It's new and we are having fun with it. Check it out here.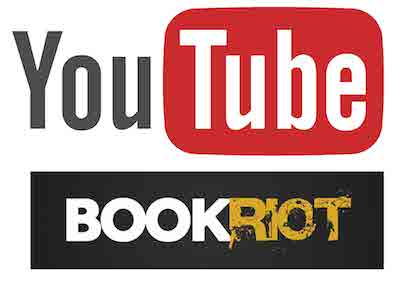 Sign up for "Today in Books" and stay up to date with the most interesting news in the world of books and reading!
Up to 80% off books 
you actually want to read
.