Critical Linking: October 7th, 2014 (Evening Edition)
On Monday morning, Rowling posted the puzzle for fans to solve, before teasing them with the message "something to ponder while I'm away X". "Cry, foe! Run amok! Fa awry! My wand won't tolerate this nonsense." read her cryptic tweet. Speculation soon started on sites such as Reddit and Twitter, with many fans noticing that the letters were an anagram of the phrase: "Harry Returns! Won't say any details now! A week off! No comment."
Turns out, the correct deciphered phrase is: "Newt Scamander only meant to stay in New York for a few hours…" Rowling also said she was finishing up a novel….
____________________
The real reason why I think it's an important choice to use the inclusive term "comics" is because too often, we use the phrase "graphic novel" when we're too scared to use "comics." We say "graphic novel" because it sounds more serious and grown-up; because "comics" are silly and childish. But says who?
I am guilty of this, but I'm working on it.
____________________
And that attitude to reading has no essential value. Reading for the sake of it, in order to say that one has done so, is all too common. It is a sort of intellectual herd mentality, peculiarly inappropriate to the private joy of communing with a book.
Man, we have such a hard time saying just the simple: "It is great if reading is fun."
____________________
Bertelsmann SE, Europe's biggest media company, intends to increase its stake in book-publishing venture Penguin Random House as early as next year, according to people familiar with the matter.
Quite a vote of confidence.
____________________
That said, I know there are others out there – people who sold 1000 copies of 50 Shades of Grey, but still think that your customers don't read romance. This post is really for you, because I'll tell you something – no person who read all three of the 50 Shades books stopped reading romance. They're just buying it from somewhere else. Shouldn't those sales be yours?
Bookstores not carrying romance, and a good range of it, are leaving money on the table.
____________________
Did you know that Book Riot has a YouTube channel? We do. It's new and we are having fun with it. Check it out here.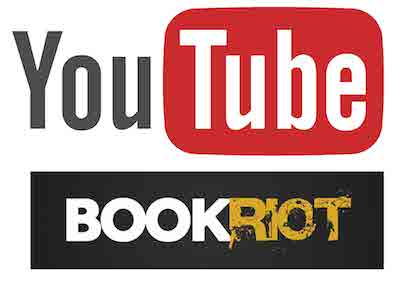 Sign up for "This Week in Books" and stay up to date with the most interesting news in the world of books and reading!
FREE BOOK ALERT!
Sign up for an Audible account
, and get
two
audiobooks free.