Critical Linking: October 1st, 2014
Can You Guess The Famous Book From The First Line? Can you get an "A" in Book Nerdery?
I CRUSHED this quiz about the first lines from famous books. You?
____________________
According to Pobst, who worked on the Xbox version of 2002′s The Fellowship of the Ring adventure game, initially there were going to be pumpkin patches in the Shire and "the Tolkien Enterprises people went nuts about it," to the point where production had to be shut down while the pumpkins were removed. The reason? Because Middle-Earth is meant to be inspired by an ancient version of Europe, and pumpkins are native to North America. 
Right, because it will be the presence of the wrong gourds that will break the verisimilitude of Middle Earth.
_________________
The project would create a Library Map application which would allow users to tap into the library landscape around them. This app would not only enable users to find the closest library but also reveal hidden and specialized libraries that they may not realize are open to them. 
Ooooooo, I want this app to exist.
_______________________
http://www.youtube.com/watch?v=wZfs22E7J
Gotta say, the Inherent Vice trailer is looking goooooooood.
_______________________
Did you know that Book Riot has a YouTube channel? We do. It's new and we are having fun with it. Check it out here.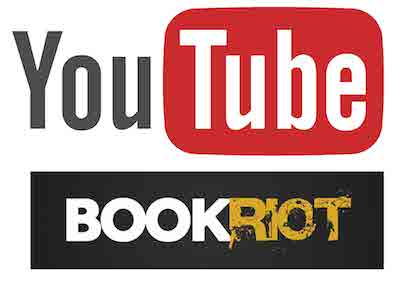 Sign up for "Today in Books" and stay up to date with the most interesting news in the world of books and reading!
Annotated
brings you the story of love, punctuation, and the Oxford comma. Download it for free on
Apple Podcasts
 or 
Google Play
.