Critical Linking: September 30th, 2014
The school board voted to remove three copies of John Green's "The Fault in Our Stars" from the library shelves of Frank Augustus Miller Middle School and to forbid its inclusion at other middle school libraries in the district. Even donations of the book are not to be accepted.
Absolutely disastrous job, Riverside, California. Perhaps the biggest inspiration for teenagers to read since Harry Potter and you are fucking it up.
____________________
When librarians talk about a commons it is almost always about "the stuff in the space" – whereas communities are about "people doing stuff together." I'm trying to move away from a focus on serving "the user" and instead trying to appreciate that we engage and support a multitude of different people with diverse and different needs. Our libraries are different things to different people. We cannot be everything to everyone, but we can be very good at being some things to many people.
Thinking about a library as a community rather than a space seems like a keen insight indeed.
___________________
Photos of Bradbury's home office in Los Angeles showed a room stuffed full of manuscripts and books, awards and action figures, signed memorabilia and art. Many of those items went up for auction last week. There were 16 bids for a collection of Bradbury's personal watches — eight wristwatches and a pocketwatch — which sold for a total of $3,495. The biggest-ticket item was the original, commissioned artwork for the cover of "The Illustrated Man" by Dean Ellis, which went for $45,894.
All together, Ray Bradbury's cache of memorabilia went for just about 500k.
____________________
Did you know that Book Riot has a YouTube channel? We do. It's new and we are having fun with it. Check it out here.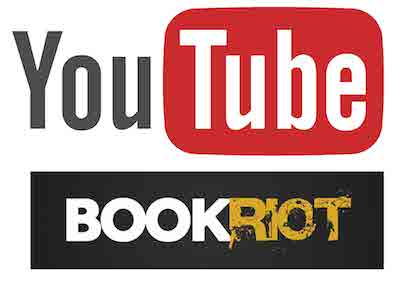 Sign up for "Today in Books" and stay up to date with the most interesting news in the world of books and reading!
Samantha Irby and Robin Sloan talk about their favorite books in our newest podcast,
Recommended
. Download it for free from
Apple Podcasts
 or 
Google Play
.