Critical Linking: September 29th, 2014
 The must-read young adult fiction (YA) and best teen books released in 2014 so far. 
It really is astounding how diverse and good YA is.
____________________
So why is the scholar Philip Weinstein, who has published critical studies of literary masters like William Faulkner, Marcel Proust and Franz Kafka, writing an in-depth study of the life and work of Jonathan Franzen?
Why? Because if you are going to troll the literary internet, really commit to it.
____________________
We are thrilled to announce that the winners of this year's National Collegiate Book Collecting Contest:
National. Book-Collecting. Contest.
____________________
E-book sales accounted for 23% of unit sales in the first six months of 2014, according to Nielsen Books & Consumer's latest survey of the nation's book-buying behavior. Paperback remained the most popular format in the first half of the year, with a 42% share of unit sales. Hardcover's share of units was just ahead of e-books, accounting for 25% of unit purchases.
Just the facts, ma'am.
_____________________
Did you know that Book Riot has a YouTube channel? We do. It's new and we are having fun with it. Check it out here.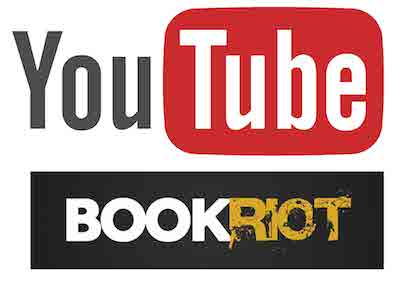 Sign up for "Today in Books" and stay up to date with the most interesting news in the world of books and reading!
Explore your reading habits and bond with fellow book lovers with
Lit Chat from Book Riot!
Start the conversation.