Critical Linking: September 24th, 2014
17 Things English Majors Are Tired Of Hearing
Numbers 2, 4, 7 and 10 on this list for the win.
____________________
Take, for example, the year 1936, when, in Novak's words, "a quarterly magazine for book collectors called The Colophon polled its readers to pick the ten authors whose works would be considered classics in the year 2000." They named the following:
Sinclair Lewis
Willa Cather
Eugene O'Neill
Edna St. Vincent Millay
Robert Frost
Theodore Dreiser
James Truslow Adams
George Santayana
Stephen Vincent Benét
James Branch Cabell
Pretty good guesses, right? Notable omissions: Fitzgerald, Faulkner, Joyce….and so on.
____________________
The paper industry produces about 20 million tons of printable paper each year. If we used all that paper in our book, it would be about 12 trillion pages long, and a bookshelf wide enough to hold it would have to wrap around the Earth 15 times.
What an odd, delightful thought-experiment.
____________________
Ms. Dunham doesn't presume to be "the voice of my generation" or even "a voice of a generation," as Hannah does in the show. Instead, by simply telling her own story in all its specificity and sometimes embarrassing detail, she has written a book that's as acute and heartfelt as it is funny.
Lena Dunham's Not That Kind of Girl has been getting good buzz, but now it's getting just straight-up great reviews.
____________________
Did you know that Book Riot has a YouTube channel? We do. It's new and we are having fun with it. Check it out here.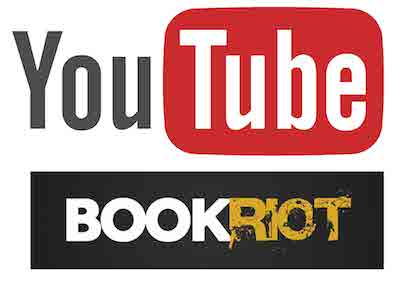 Sign up for "Today in Books" and stay up to date with the most interesting news in the world of books and reading!
Coffee or tea, hot cocoa or hot toddies, our new library card mugs are perfect for your favorite book 'n' beverage pairing.
Get 4 for $30!