Critical Linking: September 16th, 2014
It's always nice to see people celebrating books, but my favorite part of book lists is learning about books that I haven't heard of before. So with that in mind, I thought I'd make a list of ten books that stayed with me that not that many people have read. These books all only have a few dozen to a few hundred ratings on Goodreads (for comparison's sake, the most recent George Saunders collection has 24,000 ratings and the first Harry Potter book has several million.)
Not often I see a book list where I haven't heard of a single title, but so it is with this list of unheralded but recommended books. Think I will check one of these out.
____________________
Naming her own most irksome new phrase as "on accident" – and I'm slightly bemused as to how to use this one, so can happily state I've not sinned here – Lahey asked King if he had any additions to this list. "'Some people say', or 'Many believe,' or 'The consensus is'. That kind of lazy attribution makes me want to kick something. Also, IMHO, YOLO, and LOL," said the novelist.
LOL, Stephen King.
____________________
There had better be a lot of pencil-sharpening going on at the Guinness Book of World Records headquarters, because there's a new sheriff in town, in the form of up to 550 Jane Austen fans dressed in petticoats, smocking, chemises and more. According to The Telegraph, the merry band of men, women and children overtook the quaint tourist town of Bath, Somerset on 13th September in an effort to unseat the United States as the record holder for the largest gathering of people dressed in regency costume.
It is a truth universally acknowledged that Jane Austen fans are the hardest core of the regency cosplayers.
____________________
The anti-piracy solution embeds unique, imperceptible and traceable digital watermarks into e-books, enabling distributors and publishers to track where their content is appearing online and identify the sources of leakage and unauthorized distribution.
In other words, if you work for HC and have a digital copy of a book: don't leak it because you've been branded.
____________________
While he declined to give specific numbers, Stromberg said the numbers of Oyster subscribers is growing, "the past few months has seen strong subscriber growth driven by adding new digital platforms," he said.
Indeed Stromberg said Oyster was generating "30% to 40%" growth in revenue each month for its top publishers
Hmmmm. Oyster is now a year-old. I think if their subscriber numbers were strong, they would have released them.
____________________
If you like Book Riot, you might try our newest podcast, Reading Lives. Reading Lives is a bi-weekly interview podcast with interesting people about their lives in books. The first episode is up and available now, featuring Clive Thompson, author of Smarter Than You Think: How Technology is Changing Our Minds for the Better. You can listen to the first episode right here.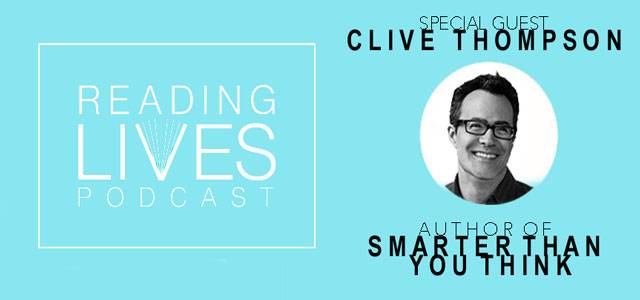 Sign up for "This Week in Books" and stay up to date with the most interesting news in the world of books and reading!
Treat yourself to any Book Mail box
, filled with awesome bookish and bookish goodies, and
get a tote free!