Inbox/Outbox: September 12, 2014
Summer is officially over, and everyone has gone back to school, and the internet is back to business as usual. So things have been busy here this week! Here's a look my book situation. Let's talk about yours in the comments!
Inbox (Books Acquired)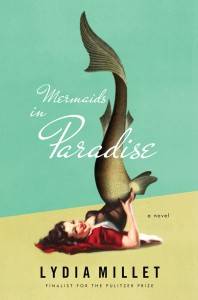 Mermaids in Paradise by Lydia Millet (W.W. Norton, November 3) — Newlyweds on vacation at a Caribbean resort meet a marine biologist who says she has discovered mermaids living in a coral reef nearby. The resort, naturally, wants to turn them into a theme park-style attraction, and the young couple join with new friends to protect the mythical beings from commercialization. It is *everything* I can do not to make a "part of this world" joke here, guys. I've not ready Lydia Millet before, and if this novel is anywhere near as smart and funny as it sounds, I'm in for a treat that will hold me over til my next Karen Russell fix.
Give Me Liberty: Speakers and Speeches That Have Shaped America by Christopher L. Webber (Pegasus, October 15) — This is a collection of some of American history's most important speeches, put into historical context. I'd be into this any time, but in my present obsessed-with-the-West-Wing state, I'm extra interested in oration and politics. Let's do this.
Outbox (Books Finished)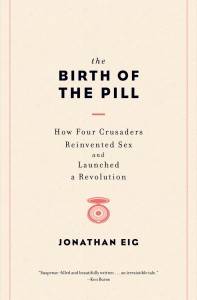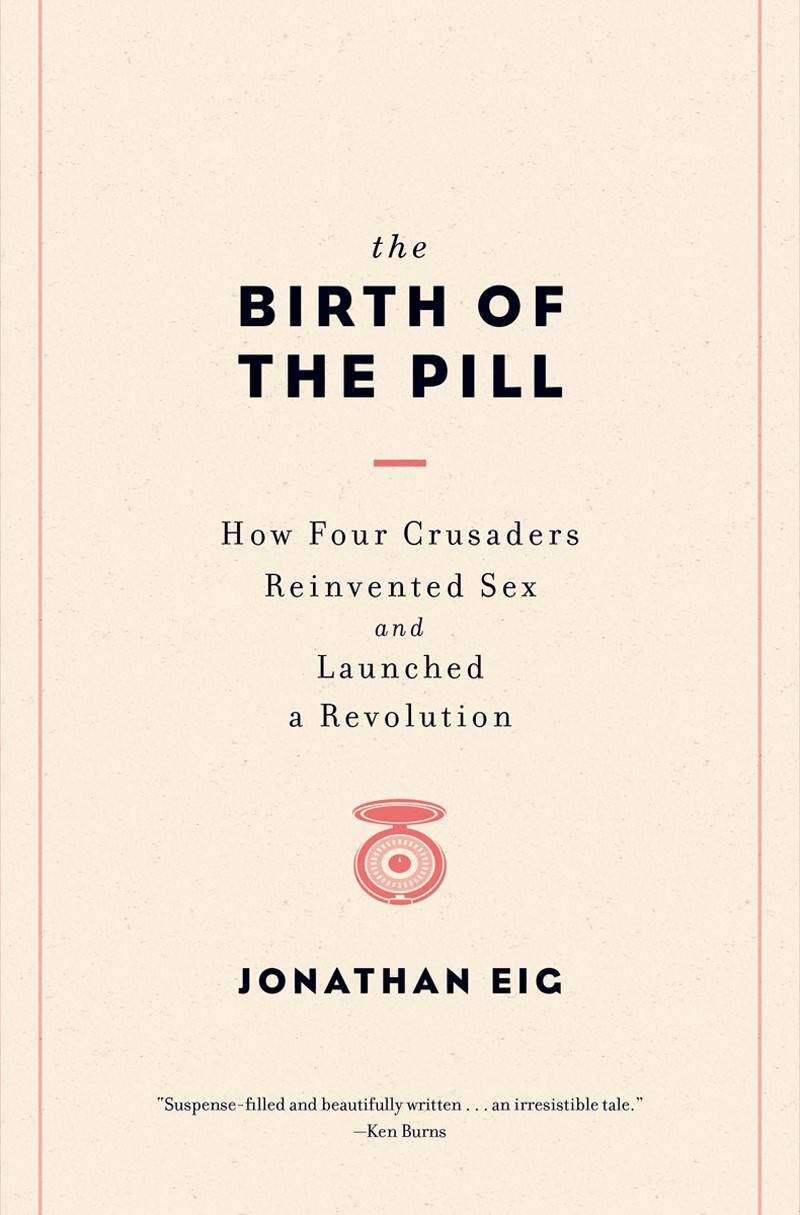 The Birth of the Pill by Jonathan Eig (W.W. Norton, October 13) — Fellow Rioter Swapna told me about this book a few weeks back, and I downloaded a galley immediately. Friends, this is narrative nonfiction at its best. Eig presents the story of the four people responsible for bringing the birth control pill into existence. You've probably heard all about Margaret Sanger before, but what about Gregory Pincus (the scientist who worked for years to identify the right combination or hormones), Katherine McCormick (the wealthy widow who funded most of the research), and John Rock (the Catholic doctor who bridged the divide between the medical community and the church)?
Eig's research is exhaustive, and his writing is engaging. This is a fascinating and thorough look at one of the most important innovations of the 20th century–whatever your stance on contraception, there's no denying that it changed the world–and the ongoing fight for reproductive freedom.
In the Queue (What I'm Reading Next)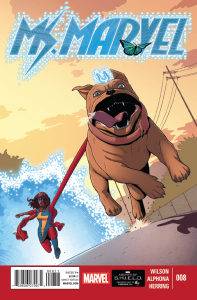 Ms. Marvel #8 by G. Willow Wilson and Adrian Alphona — A Pakistani American girl from New Jersey becomes a superhero. Because *anyone* can become a superhero, and books (and comics) should be as diverse as readers are. Marvel is on some kind of awesome roll lately, and Ms. Marvel is the happiest of happy places. This latest issue came out on Wednesday, and I'm hoarding it for the weekend so I can read it seven times in a row without interruption.
Proof: The Science of Booze by Adam Rogers — Nothing says Two Nerds Go On a Roadtrip like a good nonfiction audiobook. I'm looking forward to listening to this with my husband and oohing and aahing over cool facts together instead of my usual routine of poking him with "Hey, hey did you know?"
That's it for me this week. What have you been reading?
____________________
Expand your literary horizons with New Books!, a weekly newsletter spotlighting 3-5 exciting new releases, hand-picked by our very own Liberty Hardy. Sign up now!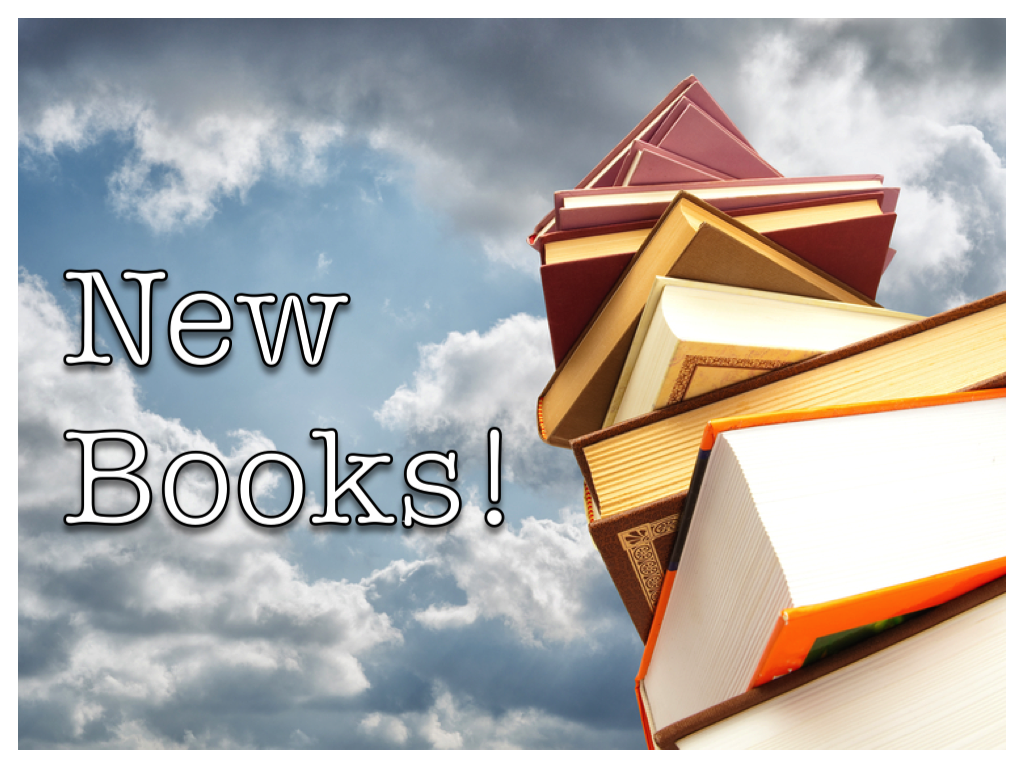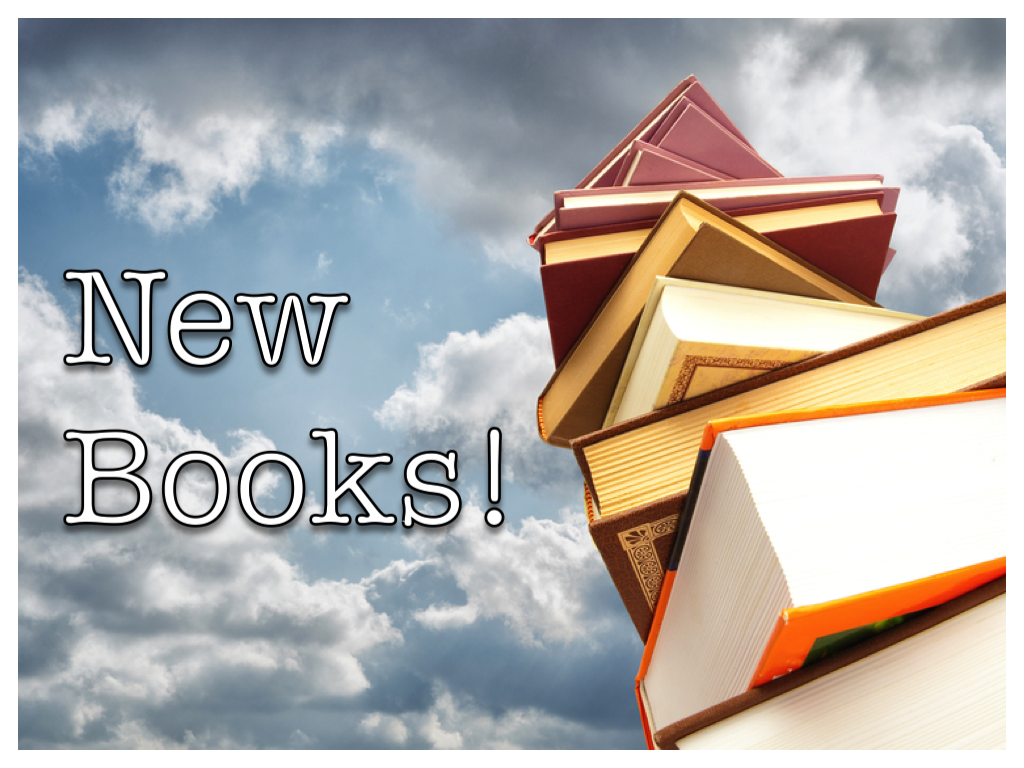 We have 5 copies of
The Library Book by Susan Orlean
to give away!
Go here to enter for a chance to win
, or just click the image below. Good luck!