Critical Linking: September 12th, 2014
The Scholastic Book Fair: It's like walking into a Book Fair-y tale.
Always the best day of the year in elementary school.
__________________________
In 1943, in the middle of the Second World War, America's book publishers took an audacious gamble. They decided to sell the armed forces cheap paperbacks, shipped to units scattered around the globe. Instead of printing only the books soldiers and sailors actually wanted to read, though, publishers decided to send them the best they had to offer. Over the next four years, publishers gave away 122,951,031 copies of their most valuable titles.
Incredible story.
__________________________
Henceforth, The New York Times Book Review will feature twelve new best sellers lists. These new monthly lists will cover the following genres: politics, business, travel, humor, family, relationships, animals, religion, spirituality and faith, celebrities, food and fitness, science, and sports. Other additional lists will be introduced in 2015.
So many more authors will be able to say they are "New York Times Bestselling Authors."
___________________________
A generation of women read the Harry Potter series as teens,Twilight in college, and Fifty Shades of Grey in their twenties. Five readers discuss what it meant to them.
Boy, we just cannot, cannot seem to be cool with women reading these books.
__________________________
Did you know that Book Riot has a YouTube channel? We do. It's new and we are having fun with it. Check it out here.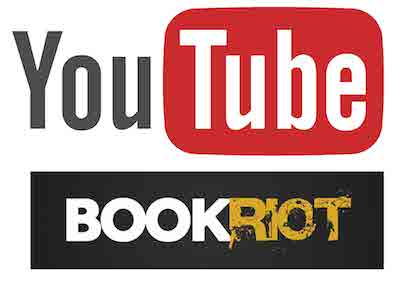 Sign up for "Today in Books" and stay up to date with the most interesting news in the world of books and reading!
Up to 80% off books 
you actually want to read
.