Critical Linking: September 10th, 2014
I'm usually a skeptic of such meme-y Facebook statuses, but people gathering around books that meant something to them melted even my cold heart. So I asked the Facebook Data Science team if this status had gotten "big" enough to attract their attention, and what they had seen in it. They replied with something I wasn't expecting: a list of the 20 books most cited by Facebook users who participated in the game.
Only real surprise about this list of Facebook users' most influential books is how unsurprising it is.
________________________
According to the FB post from his daughter, Leah, Alan Moore has finished the first draft of his long gestating novel. Jerusalem, which he's been talking about for years and years. It's billed as the history of a small patch of Moore' native Northhampton, with characters coming and going from history.
And it's more than a MILLION WORDS LONG (that's more than 2500 pages)
________________________
The publishing world is, by and large, rooting for Hachette, but hasn't paid much attention to the ways in which Hachette made itself especially vulnerable to Amazon in this fight: by insisting that all its books be sold with Amazon's DRM, it has permanently locked all its customers into Amazon's ecosystem, and if Hachette tries to convince them to start buying ebooks elsewhere, it would mean asking their readers to abandon their libraries in the bargain
Yet another reason why DRM is a medicine far more deadly than the disease it seeks to treat.
________________________
It should be more widely understood that the physical book will not go the way of the Dodo nearly as fast as the shrink-wrapped version has for music or TV/film. It hasn't and it won't. There are very good, understandable, and really undeniable reasons for this, even though it seems like many smart people expect all the media to go all-digital in much the same way.
The question is, though, where is the bottom for print sales?
________________________
Did you know that Book Riot has a YouTube channel? We do. It's new and we are having fun with it. Check it out here.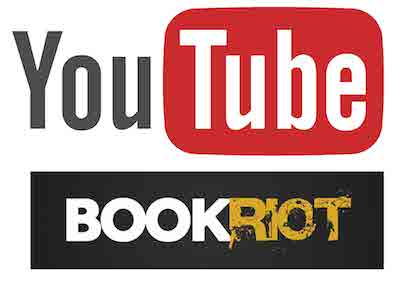 Sign up for "Today in Books" and stay up to date with the most interesting news in the world of books and reading!
Celeste Ng, Jesmyn Ward, and Robin Sloan recommend their favorite books in our newest podcast,
Recommended
. Download it for free from
Apple Podcasts
 or 
Google Play
.