Critical Linking: September 9th, 2014
The libraries of the world are under threat. Here are some reasons to care.
Here is a list of very wise and moving thoughts on libraries.
____________________
Nearly half of poor children are unable to read and understand books, newspapers and websites by the time they leave primary school, according to research released by backers of a major new campaign to wipe out illiteracy in Britain.
Simply unacceptable.
____________________
One of the consequences of the print industry's downward slide over the past several years has been the trend of newspapers and magazines going "digital-only"—ditching costly paper products, with their diminished circulation and advertising potential, for amped-up digital platforms that can operate with lower overhead and thinner staffs.
You don't tend to hear about publications making the opposite move, but that is precisely what is being planned for The American Reader, a two-year-old literary magazine that's based in Manhattan's Washington Heights neighborhood.
"Print-only" is the "vinyl" of words.
____________________
Sony Pictures Entertainment has tapped Ryan Doherty for the newly created role of v-p, literary development. Doherty, who will be based in New York City, will be tasked with, per SPE, "pursuing book-to-film-and-television opportunities."
If I didn't already have a great book-related job, I would be extraordinarily jealous of this guy.
____________________
Can we interest you in a bookish t-shirt that not-so-subtly displays your love of reading? Can be yours for less than $20, shipping included. Get it here.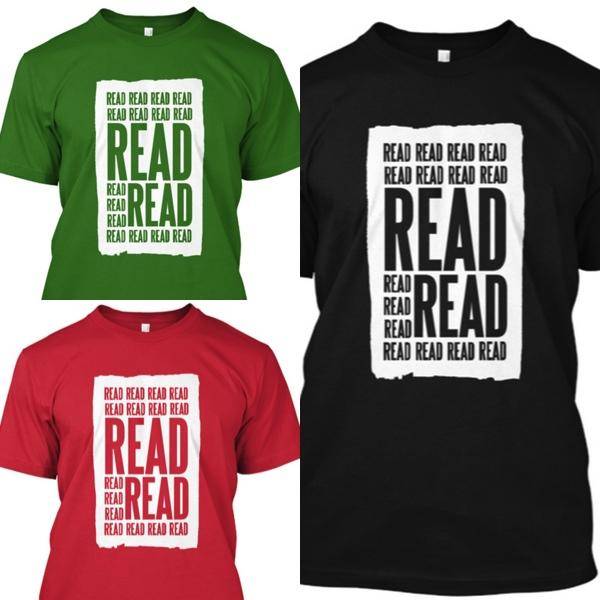 Sign up for "Today in Books" and stay up to date with the most interesting news in the world of books and reading!
You have a favorite bookstore.
We want to give you $500 to spend at your favorite bookstore
. Click
here to enter
, or click the image below.