Critical Linking: September 8, 2014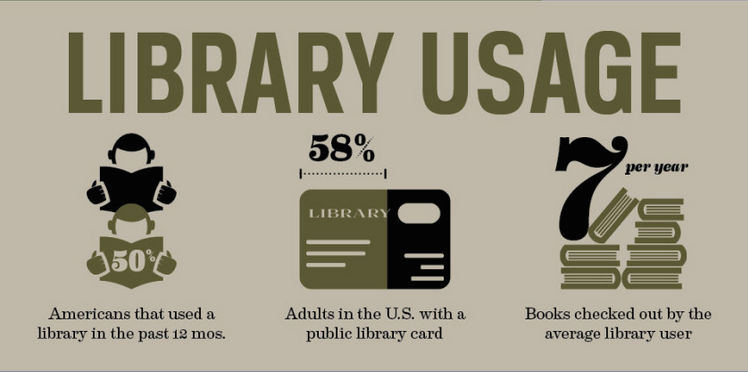 Interesting infographic about American library usage!
____________________
It's all getting awfully predictable, which may explain why this reader can't bear to finish yet another novel about such a hero. I've found instead that the crime novels I open with the keenest anticipation these days are almost always by women.
____________________
This is real life:
1. Harry Potter And The Sorcerer's Stone
2. Harry Potter And The Chamber Of Secrets
3. Harry Potter And The Prisoner Of Azkaban
4. The Phantom Tollbooth
5. The Hunger Games
6. Fifty Shades Of Grey
7. Gossip Girl
8. A Game of Thrones: A Song of Ice and Fire: Book One
9. The Lord Of The Rings
10. Where The Sidewalk Ends
I don't like assuming people are lying, but this trend has sort of turned into one giant humblebrag.
____________________
Though she doesn't tweet often, Rowling responded to this troll with just the right amount of snark…
J.K. Rowling snarks on a Twitter homophobe, Twitter is very happy. 
By signing up you agree to our Terms of Service
We're giving away five copies of Leslie Jamison's new essay collection
Make it Scream, Make it Burn
.
Click here to enter
, or click the image below!