Book Art Is Awesome: Creation Edition
As I wrote in my sculpture post, book art is damn awesome.
And while sculpting away parts of books to uncover new images is pretty fantastic, so too is creating something entirely new from their pages. Like we saw in Aram's post about Carrie Ann Schumacher, sometimes those new things are dresses made from the pages of romance novels. Sometimes it's tiny figures made of words like in Malena Valcárcel's pieces.
And sometimes, well, artists are creating pieces that fly right off the page, leaving the book behind.
Shall we?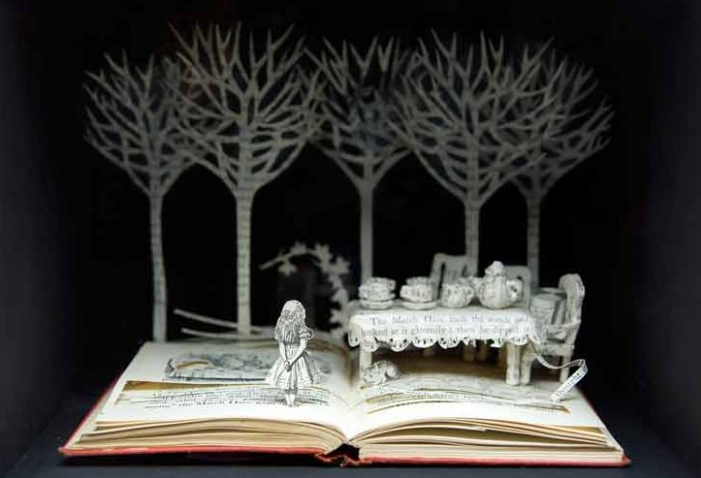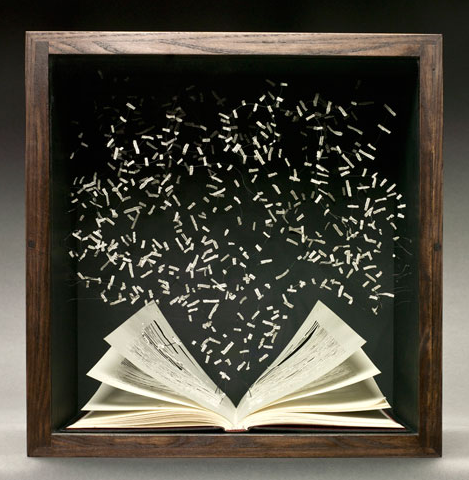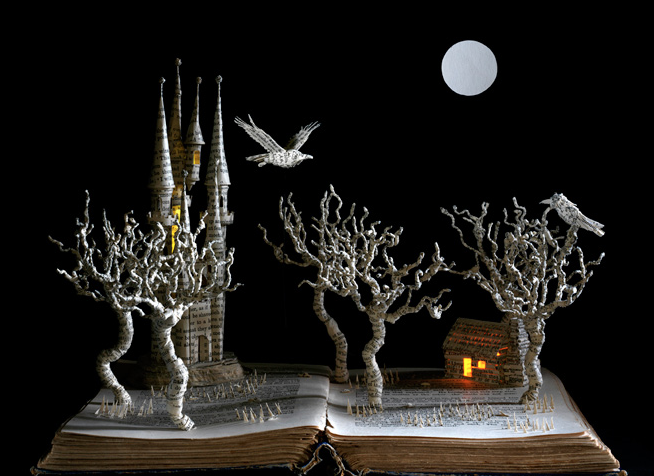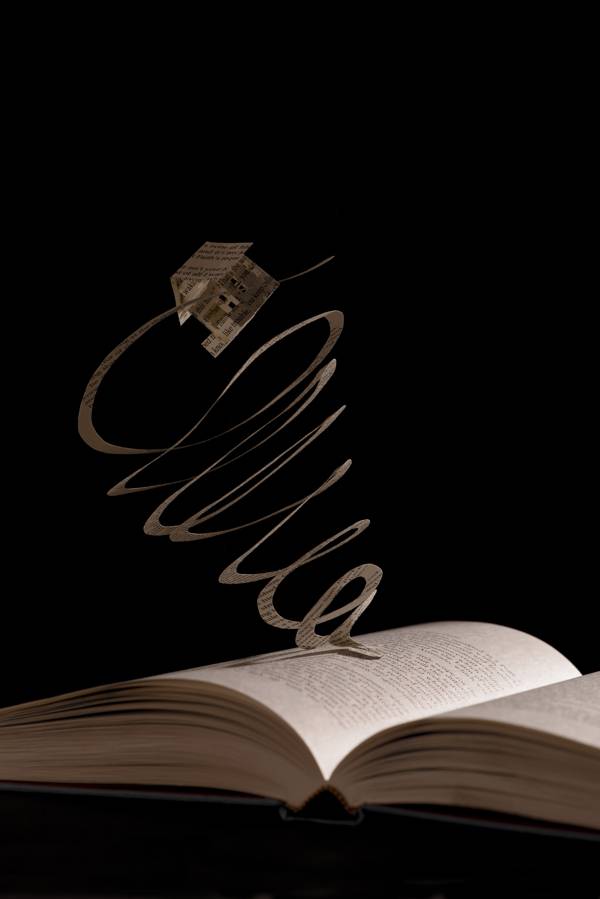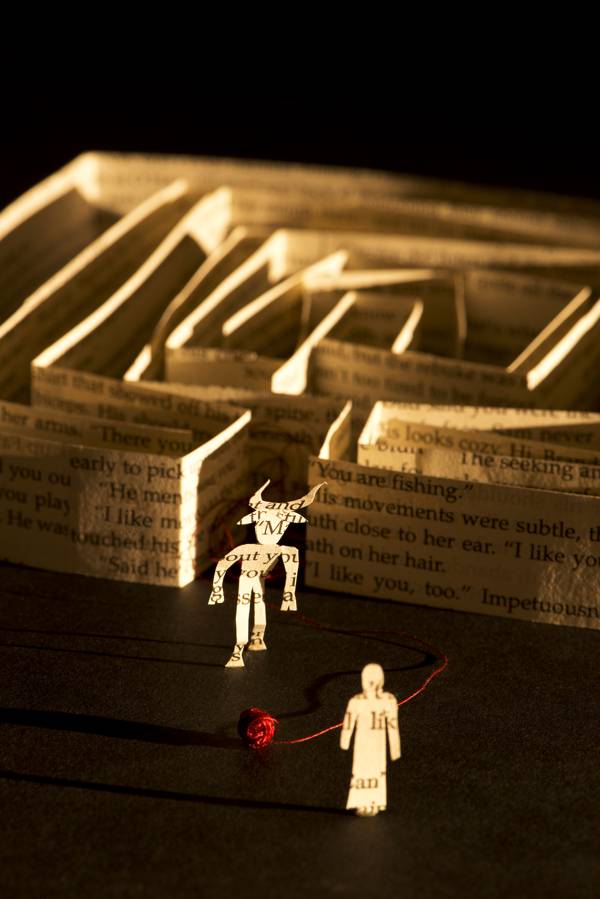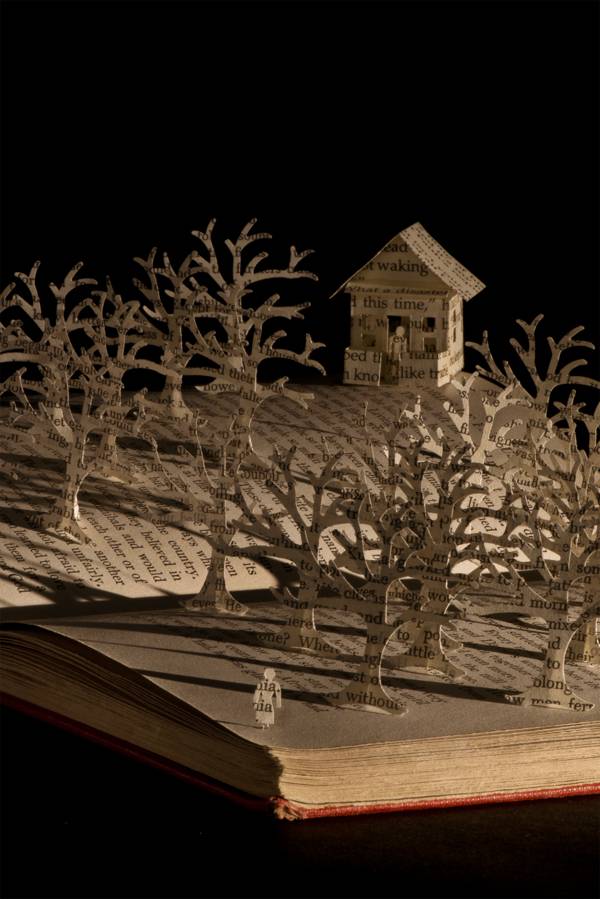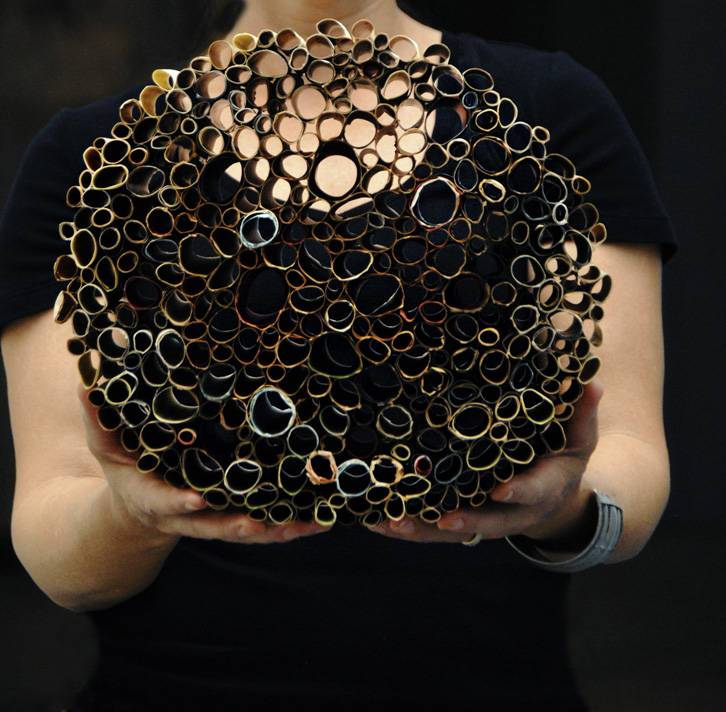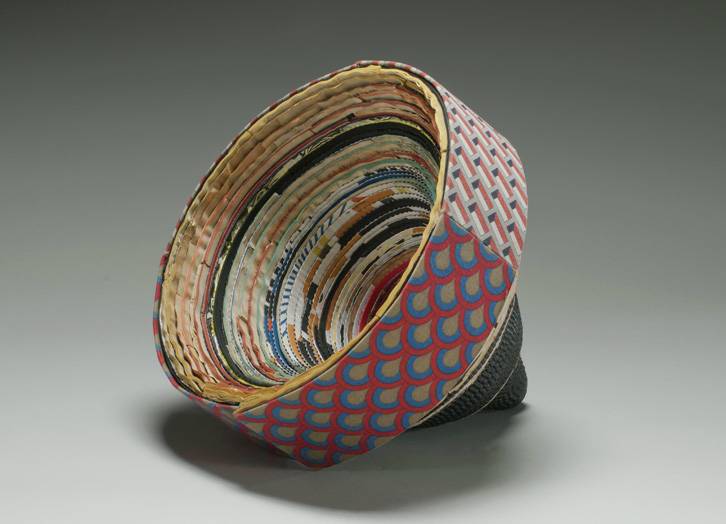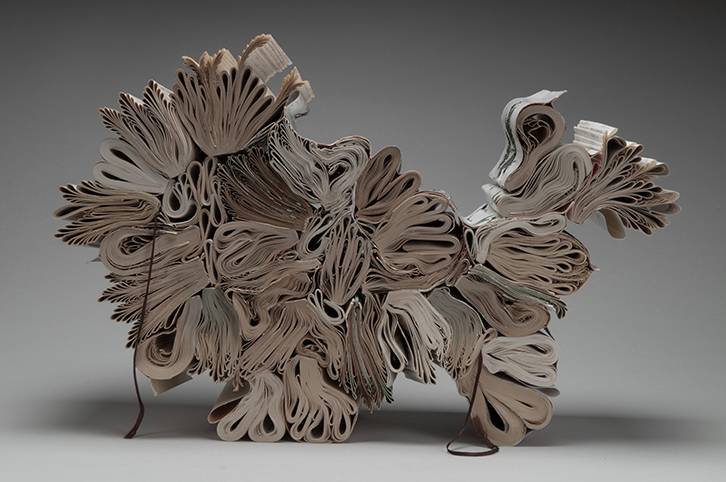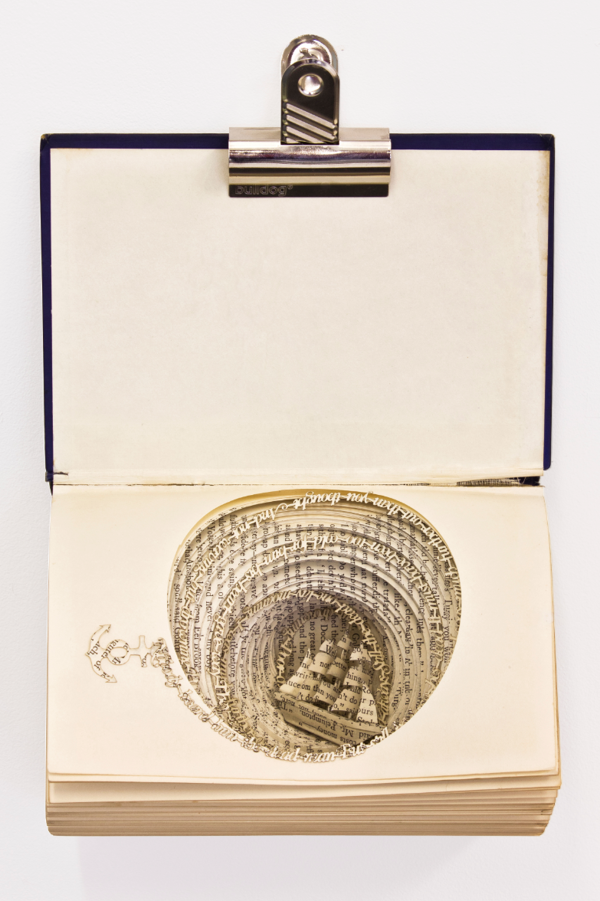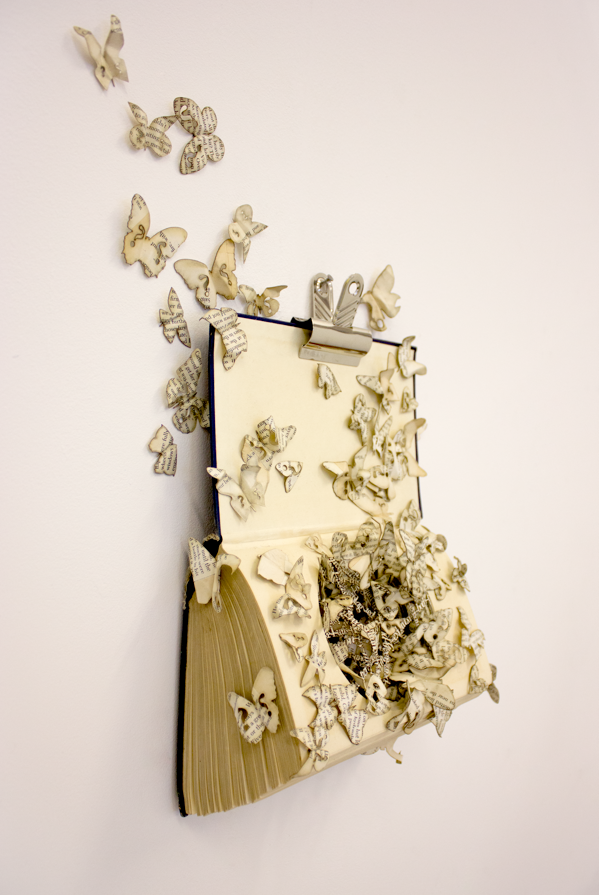 This is just an incredibly small sampling of book art, of course. If you know of any more artists turning books into works of art, please let me know about them in the comments!
All images are from the artist websites linked to before each collection. 
Explore your reading habits and bond with fellow book lovers with
Lit Chat from Book Riot!
Start the conversation.