Critical Linking: September 7, 2014
At times, reading Murakami's work can feel like flipping through his legendarily expansive record collection. (In a 2011 New York Times article, Murakami estimated that he owns 10,000 records, but says he was afraid to count.) Almost without exception, Murakami's musical references are confined to one of three genres: classical, jazz, and American pop. Many of his novels, includingNorwegian Wood, Dance Dance Dance, and South of the Border, West of the Sun — derive their titles from songs, and his characters constantly reflect on the music they hear. If anything, Murakami's reliance on music has become more pronounced over the years; his two most recent novels hinge on songs that literally have the power to change the world.
Here's a fun guide to (and playlist for!) the music in Murakami's novels.
____________________
"I don't want to say it tricks them into reading," says Sacharow, an IT project manager based in Miramar, Florida. "But there are books kids are reading for schools and books that they hopefully like in their free time. And if 'Minecraft' books are a motivation to read, that's a good thing, right? At the very least, they're developing skills, reading skills."
Minecraft books are a publishing sensation. Maybe they're the new LEGO books.
____________________
The play takes place during World War I. The first act, "The Night of the Zeppelin," depicts the four characters in a London apartment during an air raid. The whole draft will be published in Katherine Mansfield Studies in 2015.
A draft of a Tennessee Williams play found in an archive, and you'll get to enjoy it next year.
____________________
There is no concrete evidence that the ancient Greek moralist and former slave we call Aesop ever wrote down any of his stories (in fact, it was several centuries after Aesop's purported death that the first collection of his fables appeared), nor is there even proof that he actually existed at all. But the wisdom and warnings offered up by the morals of his many popular tales have survived more than two millennia, weaseling their way into the English language as common everyday expressions. Here are a handful of Aesop's most popular contributions that we still use today, along with a taste of the stories that spawned them.
19 things you say every day that could be attributed to Aesop….if Aesop was even a real person who existed at all.
____________________
In June 2013, three entrepreneurial literature lovers from Portugal's capital created a nomadic bookstore that moves around the city all year long, bringing Portuguese literature to international visitors.
Tell a Story — that's the van's name — offers a collection of more than a dozen Portuguese classics that have been translated into English, French, Italian, German and Spanish. There's something for everyone, from the evasive and sad verses of Fernando Pessoa — "To be understood is to prostitute oneself" — to Antonio Lobo Antunes' dense and moving accounts of the country's post-colonial legacy.
Vintage van + books = awesome.
It's beautiful, isn't it?
____________________
Can we interest you in a bookish t-shirt that not-so-subtly displays your love of reading? Can be yours for less than $20, shipping included. Get it here.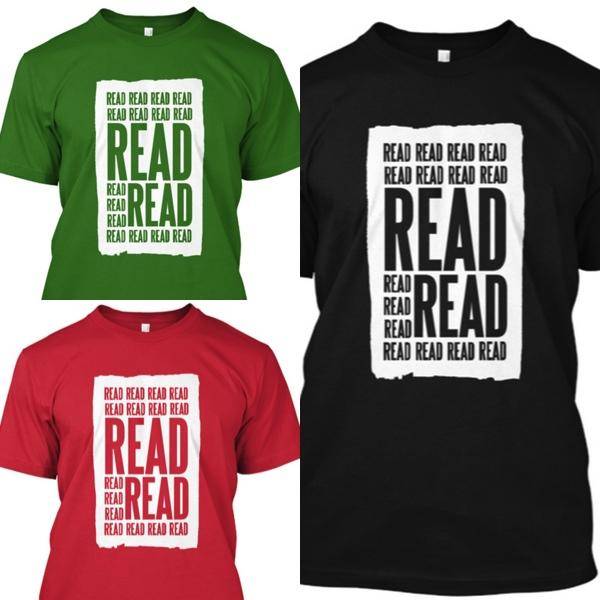 By signing up you agree to our Terms of Service
We have 10 copies of
A Gentleman in Moscow
by Amor Towles to give away to Book Riot readers!
Go here to enter for a chance to win
, or just click the image below. Good luck!