Critical Linking: September 6, 2014
Atwood has just been named as the first contributor to an astonishing new public artwork. The Future Library project, conceived by the award-winning young Scottish artist Katie Paterson, began, quietly, this summer, with the planting of a forest of 1,000 trees in Nordmarka, just outside Oslo. It will slowly unfold over the next century. Every year until 2114, one writer will be invited to contribute a new text to the collection, and in 2114, the trees will be cut down to provide the paper for the texts to be printed – and, finally, read.
We might not read this collection in our life time, but what a neat idea for future readers.
____________________
She says with so many librarians being transferred to the classroom something bigger is being lost. In the library, they teach kids how to do research, how to find and evaluate information, which she says is even more important in the digital age.
"Kids don't just know how to do that. It's not a skill that they develop just because they have an iPhone or because they have a computer at home, which many of our students don't have," she says.
Cusick and her colleagues don't want to see librarians added at the expense of other positions, like art teachers and physical education teachers. But they also don't want to see school libraries just become places where books are stored and meetings are held.
Chicago can't afford to hire librarians to do the job of a librarian. Sad.
____________________
I think my love of reading about trains comes from Sherlock Holmes stories, which often begin with a dash to the station. (Holmes and Watson leave from every London terminus except Marylebone.) The appeal of railway literature lies in what Proust once identified as the compelling melancholia of trains, each journey being a leap into the unknown. I could have listed 50 excellent fiction and non-fiction railway books, but here are 10.
How about 10 books about trains? Any you'd add to this list?
____________________
It's always unfortunate when books are redesigned and their covers end up worse, but it's particularly bad when those books are beloved — who wants to be caught clutching that bizarre orange monstrosity to their chest? After the jump, a list of sadly terrible book cover redesigns to avoid on books that should be read.
Some of these cover redesigns aren't so bad. Some aren't so good, either.
____________________
Can we interest you in a bookish t-shirt that not-so-subtly displays your love of reading? Can be yours for less than $20, shipping included. Get it here.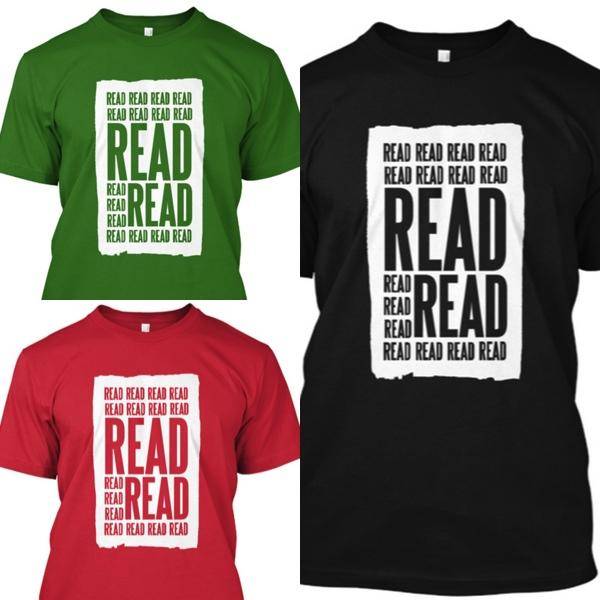 Sign up for "Today in Books" and stay up to date with the most interesting news in the world of books and reading!
Up to 80% off books 
you actually want to read
.