Critical Linking: September 2, 2014
Following two years of unpaid work, in 1917 Christie qualified as an apothecaries' assistant and received an annual wage of £16 (equivalent to around $1300/£800 today) until the end of the War. She later drew on her knowledge of pharmaceuticals in many of her novels, the first of which, Hercule Poirot's Mysterious Affair At Styles, was published in America in 1920, and in the UK in 1921.
These "bizarre" day jobs of famous authors seem pretty normal to me: just people trying to get by.
____________________
Fans of the beloved children's classic may not get everything they want, but they are getting a previously unpublished chapter from the book that turns 50 this month.
Ohhhh, an unpublished chapter of Charlie & the Chocolate Factory!
____________________
Eleanor Catton, the youngest ever winner of the Man Booker prize, has announced that she will put the money from her latest awards win towards establishing a grant that will give writers "time to read".
Can we get a grant giving readers time to read? I could use that.
____________________
Can we interest you in a bookish t-shirt that not-so-subtly displays your love of reading? Can be yours for less than $20, shipping included. Get it here.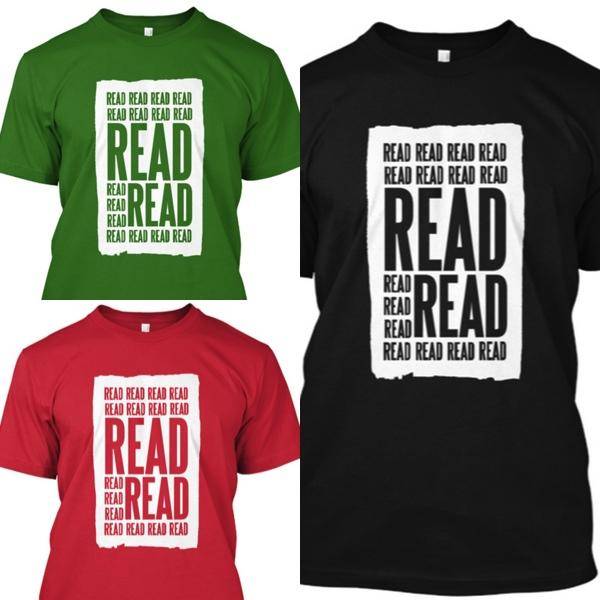 Sign up for "Today in Books" and stay up to date with the most interesting news in the world of books and reading!
Samantha Irby and Robin Sloan talk about their favorite books in our newest podcast,
Recommended
. Download it for free from
Apple Podcasts
 or 
Google Play
.