22 Romances Based on Misunderstandings
This installment of the Riot Recommendation is sponsored by A Little Something Different by Sandy Hall.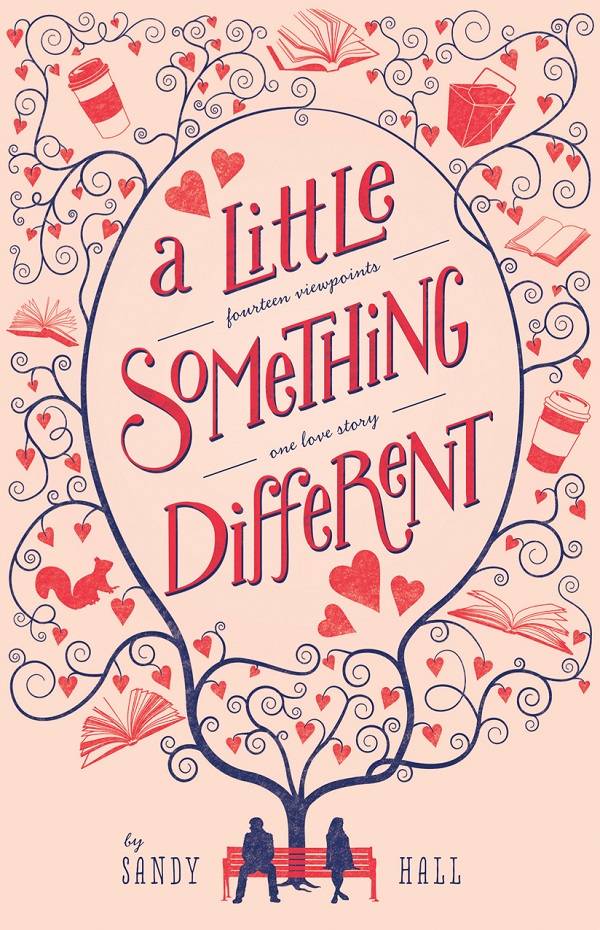 Lea and Gabe are in the same creative writing class. They get the same pop culture references, order the same Chinese food, and hang out in the same places. Unfortunately, Lea is reserved, Gabe has issues, and despite their initial mutual crush, it looks like they are never going to work things out.
But somehow even when nothing is going on, something is happening between them, and everyone can see it. Their creative writing teacher pushes them together. The baristas at the local Starbucks watch their relationship like a TV show. Their bus driver tells his wife about them. The waitress at the diner automatically seats them together. Even the squirrel who lives on the college green believes in their relationship.
Surely Gabe and Lea will figure out that they are meant to be together….
____________________
Maybe the heroine overhears a conversation out of context. Maybe the hero sees his love interest hugging a strange man in a restaurant and gives up hope (turns out, it's her cousin). There's something especially rewarding about watching a couple who just. Can't. Get it together. Finally find themselves in each other's arms.
We asked you to tell us your favorite romances based on misunderstandings, and you delivered. Here are your top 22 picks:
Emma by Jane Austen
Persuasion by Jane Austen
Pride and Prejudice by Jane Austen
Also Known As by Robin Benway
Wuthering Heights by Emily Bronte
Bridget Jones's Diary by Helen Fielding
Just One Day and Just One Year by Gayle Forman
A Company of Swans by Eva Ibbotson
Acheron by Sherrilyn Kenyon
Sushi For Beginners by Marian Keyes
Atonement by Ian McEwan
Paradise by Judith McNaught
Gone With The Wind by Margaret Mitchell
Highland Fling by Nancy Mitford
The Blue Castle by L. M. Montgomery
Being Sloane Jacobs by Lauren Morrill
Me Before You by Jojo Moyes
The Scarlet Pimpernel by Emmuska Orczy
Attachments by Rainbow Rowell
Romeo and Juliet by William Shakespeare
The Rosie Project by Graeme Simsion
We have 10 copies of
A Gentleman in Moscow
by Amor Towles to give away to Book Riot readers!
Go here to enter for a chance to win
, or just click the image below. Good luck!