Critical Linking: August 28th, 2014
We've translated these 12 famous first lines from novels into emojis. Can you name them?
I was so ready to hate this literary emoji quiz, but found it delightful despite myself. (There's probably an emoji for this feeling).
____________________
For more than two centuries, the Darby Free Library has remained both a vital part of its community as well as a historical landmark. Built in 1743 by Quakers, it remains the oldest public library in the nation. But a financial crisis has left it in danger of shutting down by the end of the year. Currently 60 percent of Darby residents and 1,500 people a month regularly use the library's services.
A $50,000 cut to their budget is a huge hit for a library this small. Seems like enough people use it that maybe they can raise it.
____________________
EDC's CEO Randall White told the outlet that his company broke things off with Amazon in 2012 because, despite selling more books to Amazon than ever before, its business was declining. It was not an easy choice. EDC was making $2 million annually through Amazon. But the gambit, which also involved cutting ties with Costco, Target, and Sam's Club, paid off.
Not sure that this would work for all publishers, but this publisher (of Everybody Poops, no less) seems to be thriving despite ditching the Seattle Monster.
____________________
The next Da Vinci Code sequel will start filming in April, 2015, Deadline reports. We have Tom Hanks returning to star as Robert Langdon and Ron Howard back to direct. Weirdly, the studio's decided to skip one of Dan Brown's novels and adapt Inferno instead of The Lost Symbol.
I'm in. I'm alllllllllll in.
____________________
Can we interest you in a bookish t-shirt that not-so-subtly displays your love of reading? Can be yours for less than $20, shipping included. Get it here.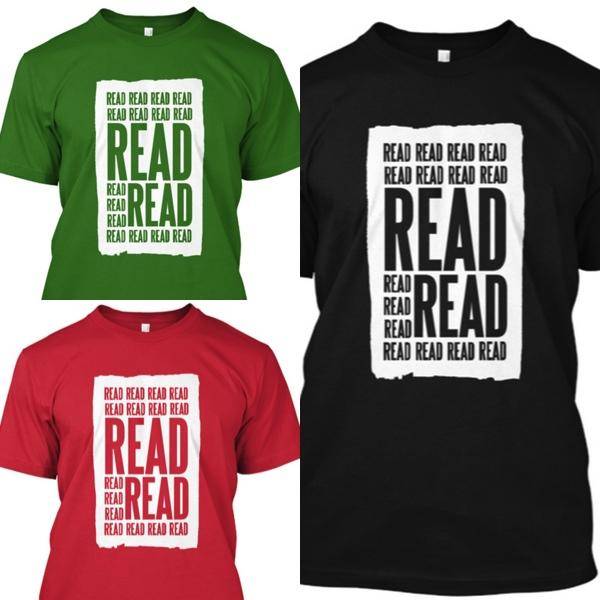 Sign up for "Today in Books" and stay up to date with the most interesting news in the world of books and reading!
Want a calendar of upcoming book releases? An exclusive podcast and newsletter? Access to amazing giveaways?
Subscribe to Book Riot Insiders
!