Buy, Borrow, Bypass: Space Jam Edition
This is going to be awkward for some of you, but this Space Jam post isn't actually about the 1996 cinematic adventure. (Wait. It can be, for a moment at least. Go to that 1996 website and soak in that wave of nostalgia. Feels good, doesn't it?)
Instead, like many Riot contributors, I've been on a kind of space jam lately. Maybe it's Phoenix temperatures approaching Martian levels? Perhaps the new lunar phases tattoo my husband just got? Or the handful of spaaaace books coming out over the next few months, like The Book of Strange New Things? 
Whatever it is, get up–it's time to slam now. Or, well, read books about space. (I'm sorry. That was really terrible, wasn't it?)
Ancillary Justice by Ann Leckie 
Part of me really enjoyed this novel. Leckie has this deliciously convoluted narrative and social structure that keeps you guessing until the very end of the book.
But, perhaps because of that, I also felt a little distanced while reading it. It may have been that I was looking for a less thinky summer read and so it just didn't jive with me right now.
That being said, I have recommended this book to so many people, especially those that love big sci-fi stories, because there are so many good parts.
Verdict: Borrow, and possibly, Buy if you really love science fiction.
I think Weir's The Martian better hit my space needs. There's lot of technical stuff going on here, but Weir also writes a really likeable and intimate main character who is caught on Mars after he was abandoned by his crew. How (and if) he gets back to Earth is some of the best suspense I've read.
If you've been following along on Book Riot, you know we ate this one up. Rachel wrote that it's the "novel you just want to give to everybody you know." And it totally is, without being the vanilla inspirational books that are normally the ones that you can give to everybody you know. I've recommended this one to space geek friends, grandmas, guy friends who only read one book a year, and teens.
Verdict: Buy. Because the book is phenomenal and, well, look at Weir's smile. C'mon. Don't you just want to be friends with that guy?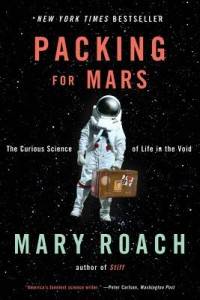 Packing for Mars by Mary Roach
Like Amanda, I love Mary Roach, but hadn't gotten to Packing for Mars before now. Maybe it was because after books like Gulp, Bonk, and Spook, those two extra words in the title were a bit intimidating. I don't know.
Waiting this long was a mistake, though. Obviously.
Packing for Mars is an in-depth look into what actually happens to our bodies in space. How do we eat? What happens when there's no gravity pressing down on our bones? How do we, erm, defecate? And, most importantly, what about sexy time?
It's a fascinating book that remains funny even while Roach discusses scientific theories about thrust velociraptors or somesuch.
Verdict: Buy. Because your significant other will definitely want you to tell them random facts about astronaut poop bags at 10 o'clock at night.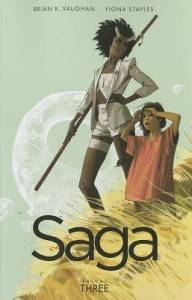 Saga, Vol. 3 by Brian K. Vaughan and Fiona Staples 
Similar to The Martian, if you haven't picked up Saga yet based on Riot reviews, you're not paying attention. Saga is a comic series about an interstellar war with this whole Romeo and Juliet layer over it of two people falling in love from two warring families. They could have left it there and it would have been interesting, but Vaughan and Staples also added subplots about bounty hunters and the interstellar sex trade and hallucinogenic planets.
It is truly all of the superlatives. It is funny, action-packed, filled with interesting characters, and wonderfully drawn.
Verdict: Buy all the Sagas. And then buy a really fantastic holiday gift for someone you super love when the deluxe hardcover book comes out at the end of November.
____________________
Expand your literary horizons with New Books!, a weekly newsletter spotlighting 3-5 exciting new releases, hand-picked by our very own Liberty Hardy. Sign up now!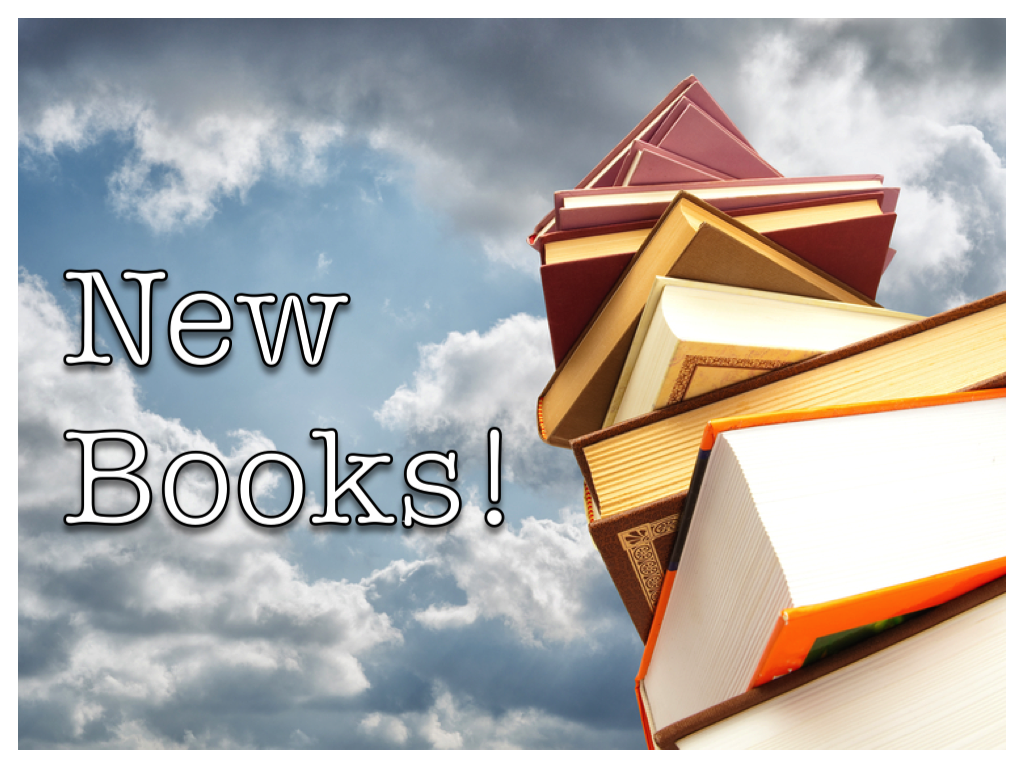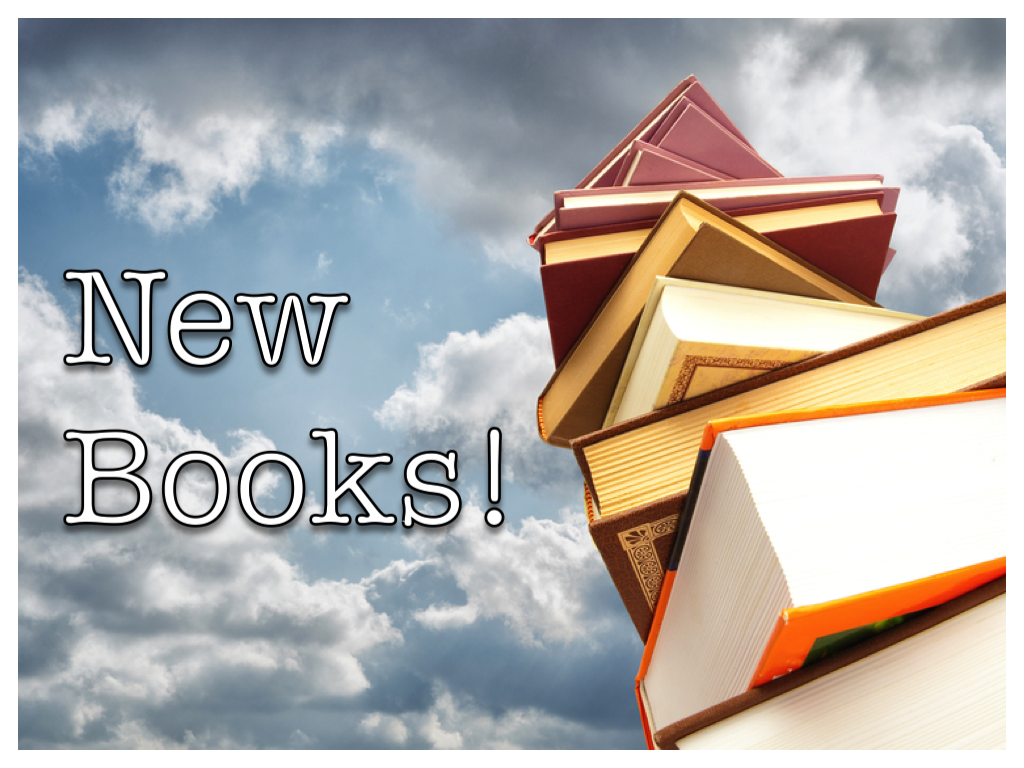 We're giving away the
10 best mystery/thrillers of 2019
so far!
Go here to enter.