Critical Linking: August 20th, 2014
How Well Do You Know Classic Literature? Think you know your Moby from your Dick? Find out.
You can totally ace this quiz about classic lit. I know you can.
____________________
Author Louise Erdrich, whose writings chronicle contemporary Native American life through characters representing its mix of heritages and cultures, was announced Sunday as the winner of the Dayton Literary Peace Prize's distinguished achievement award.
Exceedingly well-deserved.
____________________
By our estimates, after stripping off the amount that the government already spends to subsidize higher education — including at predatory for-profit institutions — the total amount of new money necessary is less than $13 billion a year.  Thirteen billion is a lot of money, to be sure, but within the scope of the Federal budget it is a fraction of one percent of yearly spending — merely a rounding error.
A very interesting thought experiment.
____________________
People in the know say "The Giver" was the first young adult dystopian novel. I majored in English in college so I read the classic dystopian novels like "1984" and "Brave New World." But apparently it hadn't been done for kids before "The Giver." So I'm not sure what happened between "The Giver" and maybe 15 years later when these others suddenly burst forth. Nobody copied "The Giver." Those ideas are out there and emerge. But I'm glad it happened. Although there's too many of them now. But I think that trend is ending. We'll go on to the next trend and we all wish we knew what that was so we could go out and write it. Dystopian fiction is passé now.
Passé seems pretty strong, though it seems to me Lois Lowry speaks with some authority.
____________________
Coming coming this fall, we'll be launching a new site devoted to comics: Panels. You can sign up here to get notified about when Panels goes live, and it already has its own Twitter and Facebook up and running.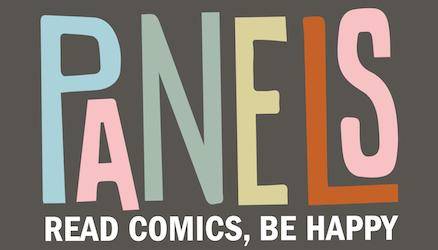 By signing up you agree to our Terms of Service
We have 5 copies of
My Sister, the Serial Killer
by Oyinkan Braithwaite to give away to Book Riot readers!
Go here
to enter for a chance to win, or just click the image below. Good luck!