Critical Linking: August 19th, 2014
In honor of Shelley's birthday this month, here's a list of 25 other writers who created heartbreakingly beautiful work before they could get a discount on a rental car or have their publishers demand an active Twitter account.
This list of writers is both amazing and, if you aren't careful, a little depressing.
____________________
Samira Chigani, 26 years old, was thus introduced to the quirky brainchild of Mr. Yazdany and Ms. Heraner: a mobile reading room and taxi service, complete with chauffeur-librarian. Books surround them, from Franz Kafka's "The Metamorphosis" to Charles Bukowski's "Pulp." There are also works by Iranian standouts such as Nader Ebrahimi, Zoya Pirzad and Sohrab Sepehri.
Dammit I should have been a chaffeur-librarian.
____________________
The only really necessary people in the publishing process now are the writer and reader. Everyone who stands between those two has both risk and opportunity.
I suppose only bread and water are necessary too. But that doesn't mean some other things don't make life a little more enjoyable.
____________________
Even the Big Five know this: why else would they devote so much time and effort to building relationships with thousands of unique stores despite the fact that those stores represent only 3-5% of their annual sales?
Sometimes it's a mistake that things are done for logical, quantifiable reasons. Not saying it is the case here, but saying "if they are doing X, then X must be important" isn't true.
____________________
Coming coming this fall, we'll be launching a new site devoted to comics: Panels. You can sign up here to get notified about when Panels goes live, and it already has its own Twitter and Facebook up and running.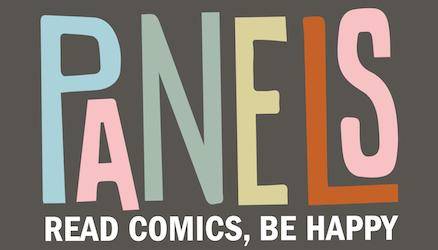 Sign up for "Today in Books" and stay up to date with the most interesting news in the world of books and reading!
Celeste Ng, Jesmyn Ward, and Robin Sloan recommend their favorite books in our newest podcast,
Recommended
. Download it for free from
Apple Podcasts
 or 
Google Play
.