Critical Linking: August 14th, 2014
Culled from the 14,000+ titles in PW's Fall Announcements issue (on newsstands now and available in full here), we asked our reviews editors to pick the most notable books publishing in Fall 2014.
I count 5 absolute must-reads (for me) and at least a half-dozen other Extremely Interesteds on this list.
____________________
The study used three tests to identify the effects of Harry Potter on students from Italy and the United Kingdom: Study 1 used 34 fifth graders to determine their attitudes toward immigrants, Study 2 focused on 117 high school students and their attitudes toward homosexuals and Study 3 assessed 75 undergraduates' attitudes toward refugees after reading Harry Potter. Researchers concluded that the elementary school students and high school students who identified with the character Harry had improved attitudes toward immigrants and the gay community, respectively.
I am not completely surprised by this and it seems good news. But how and why does this happen? I wonder if we'll ever know.
____________________
Bookstore sales for the first six months of 2014 were down 7.9% compared to the same period last year, according to preliminary estimates released Wednesday morning by the U.S. Census Bureau.
Well….that's not good.
____________________
The fallacy that the pleasures offered by reading must necessarily be pleasures to which a self-defeating sense of shame is attached offers a very impoverished definition of gratification, whatever book we choose to pull from the shelf.
Pleasurable reading and "reading for pleasure" are related, but markedly different phenomena.
____________________
Did you know that Book Riot has a YouTube channel? We do. It's new and we are having fun with it. Check it out here.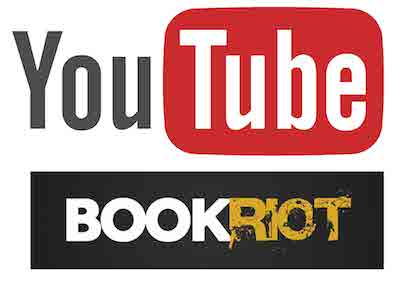 Sign up for "Today in Books" and stay up to date with the most interesting news in the world of books and reading!
Celeste Ng, Jesmyn Ward, and Robin Sloan recommend their favorite books in our newest podcast,
Recommended
. Download it for free from
Apple Podcasts
 or 
Google Play
.