Buy, Borrow, Bypass: Missing Mothers (Audiobook) Edition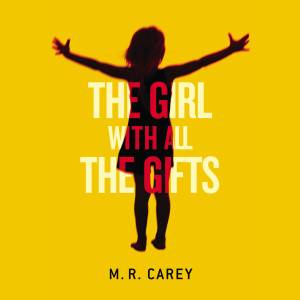 The Girl With All The Gifts by M. R. Carey, read by Finty Williams
The Girl With All the Gifts is a surprise favorite for me this year. My literary catnip is authors who can make me empathize with unlikeable characters, which this book has in SPADES, my friends.
Melanie is a child genius who's locked in a military compound with other orphans in a United Kingdom that's been ravaged by a viral outbreak and hunted by legions of "Hungries." All she knows of the world is limited to a tiny classroom and its small band of teachers and military personnel who march the children from one daily task to the next.
When I first picked up this book, I was like "OK, dystopian post-apocalyptic blah blah blah, whatever." I read a few pages on my e-reader and forgot all about it. Then I crossed paths with the audiobook and decided to give it another try. And holy flying bananas, I LOVE it. It's like Kazuo Ishiguro meets Max Brooks with rad lady characters. And references to Greek myths. And just the right amount of creepy sciencey stuff. Whether you like to read for character, language, action, or setting, this book is bound to hit one of your sweet spots.
As narrator, Finty Williams is the bee's knees. She has the range to make characters seem like monsters in one moment, and misunderstood heroes the next. And also a cute British accent.
Verdict: BUY so you can be the cool friend who lends it out to all your pals who are looking for a perfect road trip listen.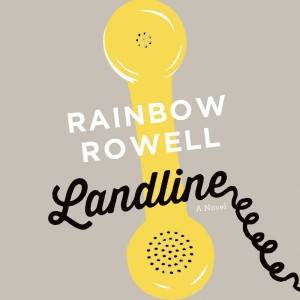 Landline by Rainbow Rowell, read by Rebecca Lowman
Landline is an awesome late-summer listen, full of nostalgia, sweet 90s pop-culture references (My So-Called Life, anyone?), and a magical time-traveling telephone.
Georgie McCool is a TV screenwriter who's about to strike it big with a deal to produce her dream show, the one she's been plotting with her co-writer Seth since college. But the tight deadline to crank out a pilot means she'll have to miss Christmas with her husband and two daughters. Things are looking rocky for her marriage when she discovers an old telephone at her mom's house that can dial her husband in the past.
There's a love triangle situation in Landline that wasn't my favorite — that part never felt totally authentic to me. But the story more than makes up for it with a strong female lead who kicks ass and takes names. Georgie is a star for negotiating her role in a male-dominated work place and refusing to be cast as the "secretary" or the "coffee girl." I loved all the juicy bits about TV land and working in a creative field, too.
Rebecca Lowman's voice is a great match for Rainbow Rowell's leading ladies — she performs Eleanor in Eleanor & Park, too. And she nails the parts in Landline where she has to meow like a 5-year-old pretending to be a cat.
Verdict: BORROW, love, and return, unless you're a Rainbow Rowell super fan and need to have everything she's ever written in your personal library — then go for it!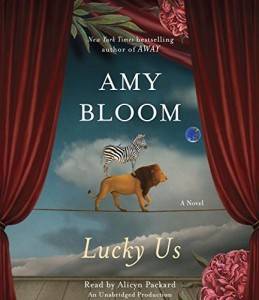 Lucky Us by Amy Bloom, read by Alicyn Packard
Lucky Us is a charming, cool, and totally original story studded with starlets, scallywags, steamy parties, fortune tellers, orphans, geniuses, WW II refugees, and down-on-their-luck sorts in search of better lives and makeshift families. I'm so excited for all y'all who finally get to read it now that it's out.
Eva's father has two families — there's his "real" family, and then there's her family. When she's just a little girl, her mother drops Eva off at her father's doorstep and never comes back. Before long Eva runs away to Hollywood with her talented, beautiful, older sister Iris, and the Wheel of Fortune turns, turns, turns. Hijinx ensue.
I just can't resist falling in love with Amy Bloom a little bit. She writes fabulous scrappy characters with a totally distinct voice. And you know how I feel about those strong lady leads. Lucky Us gives a unique take on what it means to be a daughter and a sister to sort-of horrible people, but how you can still all be family anyway. (Or set out to make your own. Or both.)
Verdict: BUY. This is a good one to own so you can go back and listen to all the funny parts, beautiful parts, tearjerker parts, and don't forget the ooh-lah-lah sexy parts.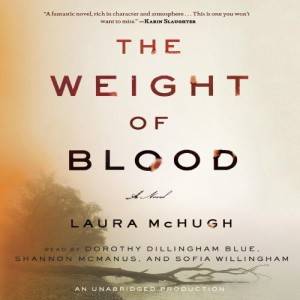 The Weight of Blood by Laura McHugh, read by Dorothy Dillingham Blue, Shannon McManus, and Sofia Willingham
That thing where you get sucked in by jacket copy — that's what happened to me with The Weight of Blood. But, come on, it promised to be "for fans of Gillian Flynn and Daniel Woodrell… also SEEEECRETS."
Teenager Lucy Dane has been raised by her father and his clan deep in the Missouri Ozarks, and is haunted by the mystery of what befell her beautiful, witchy mother soon after she was born. A dozen or so years later, the unsolved murder of a local girl has raised questions about Lucy's gruff uncle and his rough band of associates. Are the two incidents related?
The Weight of Blood has potential, and it poses some meaty questions about the depths of family loyalty. But at the end of the day I thought it leaned too heavily on the sensationalism of "Oooooh, dead girls! And other creepy crimes committed against women!" The characters and twists fell a little flat for me, too. It was missing that one really cool angle or standout character to make me go, "OK, it's on!" Imagine True Detective season 1, minus Matthew McConaughey and Woody Harrelson.
I've liked other gritty crime stories set in the Ozarks, and am hopeful that McHugh's future books will hit a little closer to home.
Verdict: BYPASS, unless grit lit thrillers or domestic crime novels are your main jam.
Annotated
brings you the story of love, punctuation, and the Oxford comma. Download it for free on
Apple Podcasts
 or 
Google Play
.