BAM, POW! Amazing Comic Book Wedding Ideas
Sign-up for announcements about our fall launch of Panels, a Book Riot-powered site about comics!
____________________
My very favorite wedding blog, Offbeat Bride, recently dedicated a whole week to superhero and comic book weddings.
And yes, it was as fantastic as you're hoping it was.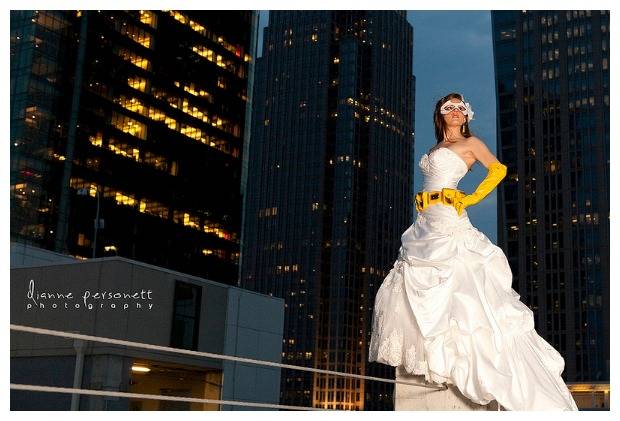 I'm going to take you on a tour of some of the most fabulous moments. Hold onto your capes, comic book fans!

This couple went with a specific pairing: Nightwing + Batgirl. They're also the geniuses behind that bridal portrait at the top of the post.
Nightwing and Batgirl's commitment to a theme while committing to each other is genuinely impressive. Rock on, you comic-loving lovers.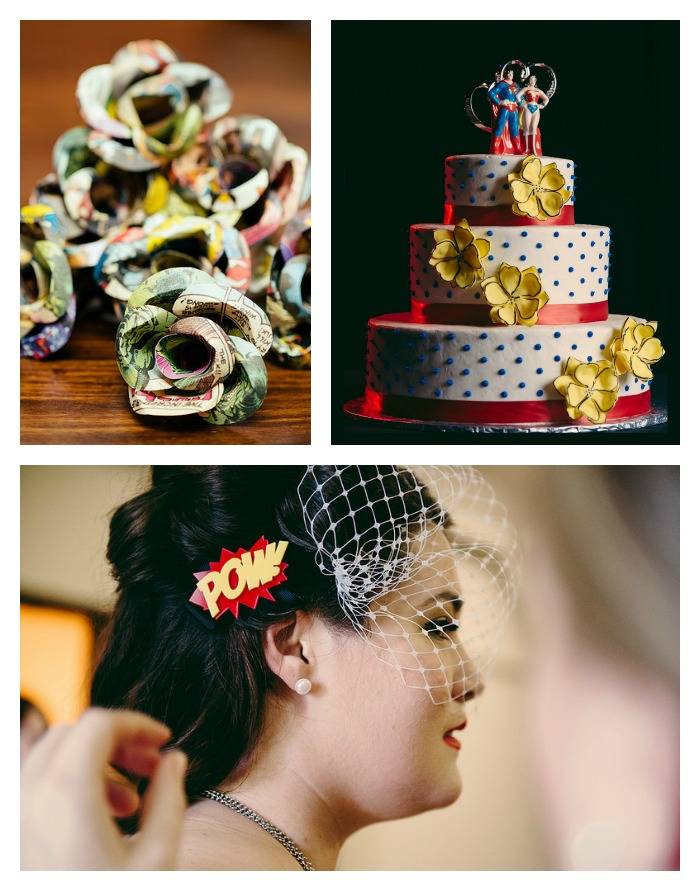 This bride's "POW!" hair accessory single-handedly inspired this post. It was just too amazing not to share.
Add to that the comic book page bouquet and superhero cake, and this comic book wedding is irresistible.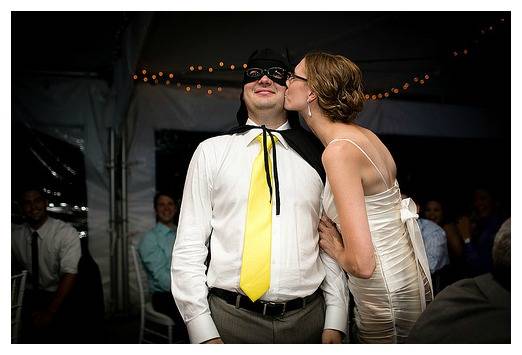 The explanation of this wedding's superhero moment gave me serious feels:
"During his speech, the best man pulled out an old Halloween Batman cape of his, and asked Davey to put it on. He then proceeded to tell the crowd that "That is the way I have always seen my big brother."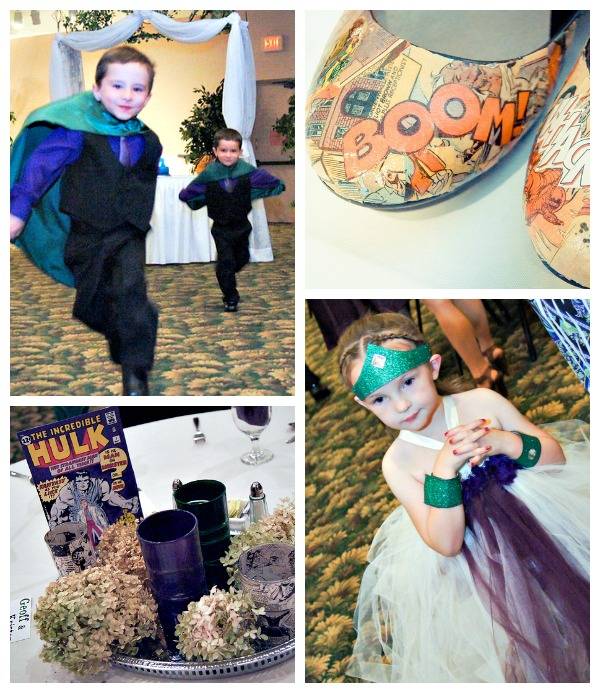 I love how this wedding integrated comic books into otherwise very traditional table centerpieces. And these tiny, costumed attendants totally set a new bar for all flower-flinging and ring-transporting moppets to aspire to.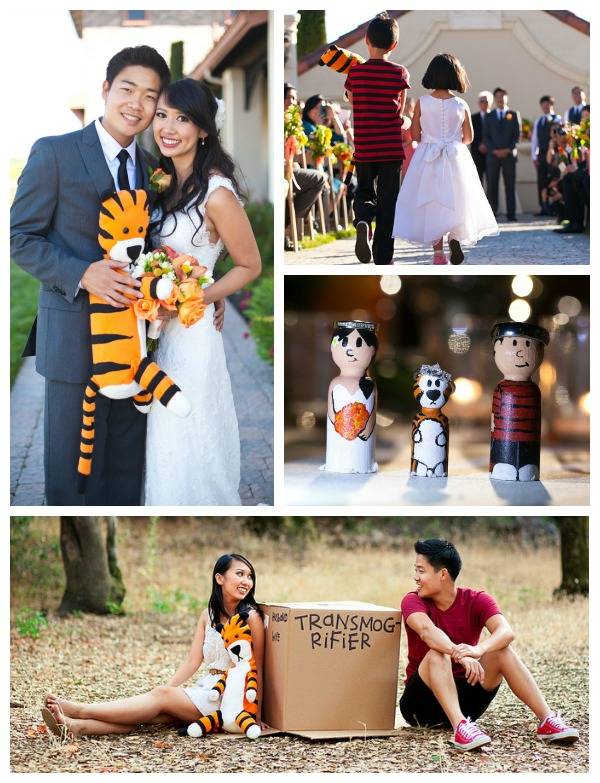 This incredible Calvin and Hobbes wedding hits me right in the nostalgia. Especially the Calvin ring bearer, the stuffed Hobbes, and the perfectly composed photos.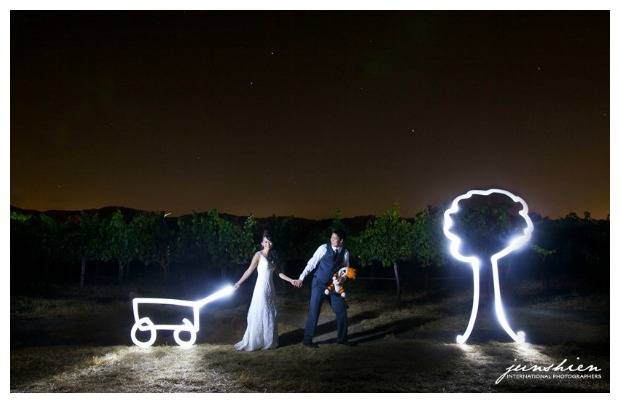 I hope they included at least one perfect Calvin and Hobbes quote in the ceremony.
And finally: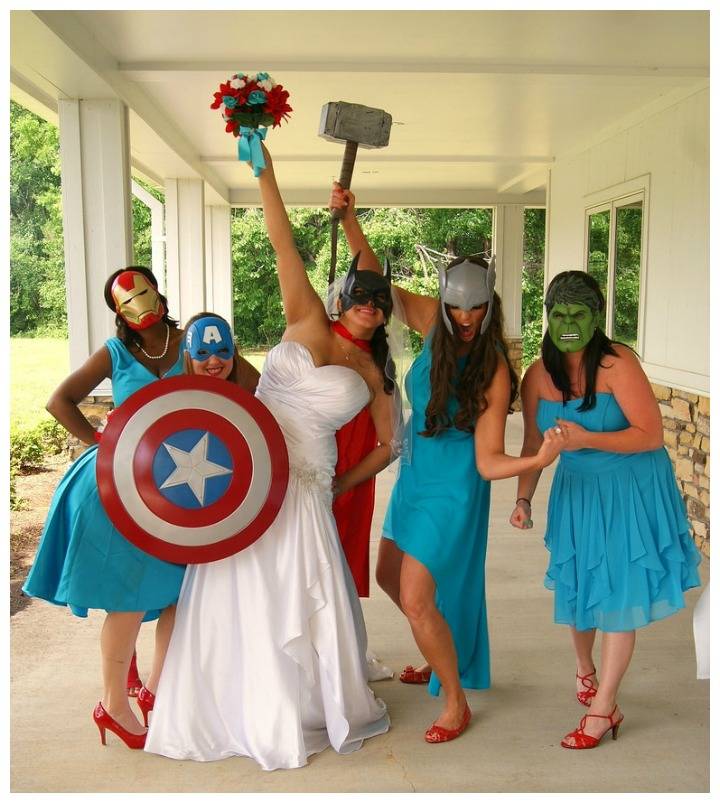 I'm pretty sure these ladies' superpower is the ability to have a crazy good time. I bet this wedding had the dance floor of the century.
All of these gorgeous images are via the fab Offbeat Bride. Please see the descriptions under each photo for links to full coverage of each wedding.
Sign up for The Stack. Get awesome comics content delivered straight to your inbox.
Here it is, our biggest giveaway ever:
a $500 Barnes & Noble shopping spree
. Go
here to enter
, or just click the image below. Open to entries until Nov 20th, 2017.