Critical Linking: August 7th, 2014
As the sole survivor of a shooting which killed her parents and siblings, 15-year-old Cassidy Stay moved the world when she quoted Harry Potter at their funeral. Now, the author J K Rowling has contacted the teenager in the voice of Dumbledore, sending a handwritten note in purple ink to support her.
JK is just the absolute best.
____________________
Google and Barnes & Noble are joining forces to tackle their mutual rival Amazon, zeroing in on a service that Amazon has long dominated: the fast, cheap delivery of books.
It's on like Donkey Kong.
____________________
Merriam-Webster announced today that the fifth edition of The Official Scrabble Players Dictionary – the first major update in nearly a decade – will include more than 5,000 new words. It will be officially sanctioned on Dec. 1. And many fall right into our entertainment and pop-culture arena:
BEATBOX
CHILLAX
FRENEMY
HASHTAG
JOYPAD
MIXTAPE
MOJITO
SELFIE
SUDOKU
TEXTER
VODCAST
VLOG
It's a whole new world, Scrabble fiends.
____________________
For a limited time, our READ HARDER shirt is back. Less than $20 bucks, shipping and taxes included. Get it here: http://teespring.com/readharder3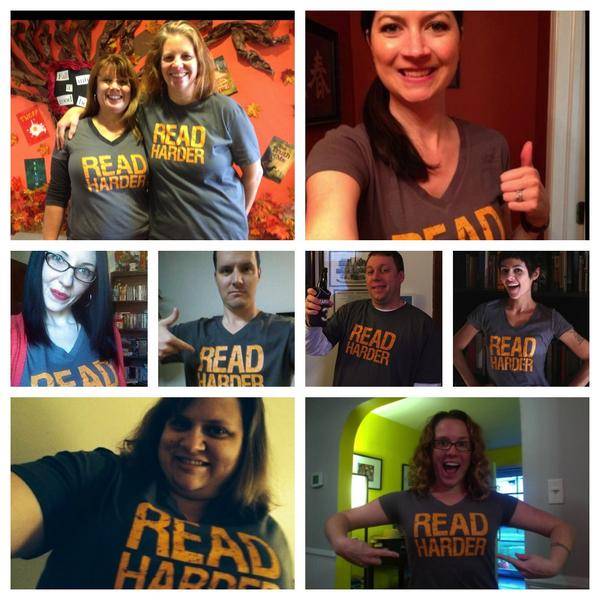 By signing up you agree to our Terms of Service
We're giving away five copies of Leslie Jamison's new essay collection
Make it Scream, Make it Burn
.
Click here to enter
, or click the image below!